This important project was created with the goal of helping to improve the English speaking abilities of some of the poorest residents of Quito, Ecuador. The Teaching English program aims to serve one of the poorest communities in Quito, housing mostly migrant families coming from the surrounding countryside. The program's foundation is for the integral development of the local children through projects of education, nutrition, health and recreation. Native English speakers are desperately needed in teaching placements here to improve the children's English skills and help them prepare for a better future. While English is widely taught throughout the country from primary school onwards, the special value of this work by volunteers is in delivering correct language usage from a native English speaker's viewpoint. Hence, previous experience and prior training are not essential. As is common in many of the worlds poorer communities, an ability to speak English unlocks a new world of possibilities for children with greater access to education and work opportunities.
Goals of this Project:
Provide free English language lessons to high school students in Quito
Improve the future prospects of Quito's children and help them to break the poverty cycle
Expose non-English speakers to native English speakers in order to improve pronunciation and conversational skills
Enable inter-cultural exchange which benefits both residents and international volunteers alike.
Volunteers play an integral role in achieving the goals of this project. The impoverished youth in this community need a helping hand to escape from the poverty in which their families have lived for generations. English language skills give these young people this helping hand – improving their chances for higher education and employment. While there is no disputing the importance of local English teachers in the continuation of ongoing language skills development in a developing country, there is undeniable benefit to having native English speakers imparting their own inherent knowledge of a skill they have effectively spent their entire lives developing. The combination of first-hand knowledge of the English language and an often inability or low-level ability to speak the local language spoken by their students makes international volunteers great English teachers.
Volunteers on this project therefore provide a valid and effective means of English language tuition. They will contribute in a number of ways and can expect to undertake the following tasks:
Work with children in secondary schools
Teach English and focus on the children's self-esteem
Help with homework
Give reading and counting classes
Organize recreation time activities and snacks
Love Volunteers welcomes all those 18 years and over who wish to help create a brighter future for children through the power of education. This project best suits those with experience and/or qualifications in the field of childhood development and education, though volunteers who simply wish to explore an interest in this field are also welcomed as there are many ways you can assist in the classroom. Whist not mandatory, completing a TEFL course prior to joining this project would prove to be highly beneficial. Volunteers on this project will need an understanding of Spanish in order to communicate effectively with staff and students. Importantly, all applicants must first and foremost have a genuine willingness to help, show drive and initiative, and bring a positive 'can-do' attitude. If this sounds like you, we want you on the team!
Additionally, volunteers applying to join this program will be required to supply to following documentation:
Emergency contact
Police check
Resume
This program is based in the beautiful city of Quito, where volunteers will find their help is invaluable and very much in need. Quito is a beautiful city filled with significant architecture, friendly people and fun places to visit – making it a fabulous city to volunteer in. 
This project is available year-round and programs start every SUNDAY. Volunteers can choose to participate for periods ranging from 1 week to 8 weeks. Longer stays can be arranged directly with the local team, but will be subject to availability and individual visa conditions.
For current available start dates please check the calendar on the right.
Arrival & Orientation
Self-Catering , Airport Pickup Included
Upon your arrival in Quito, you will be collected at the airport and delivered to your accommodation. On Monday morning, after making your way to the local project offices, you will receive an orientation to help you settle in, find out about your volunteering placement, the local surroundings and meet your fellow volunteers. A representative from the local team will fill you in on local and regional customs, traveling, rules and recommendations, and of course, what to expect from your volunteering experience. This is a great opportunity to get to know your hosts, meet your fellow volunteers, and ask any last questions you may have. You will then be taken to your assigned project site and introduced to the project team you will be working with. Easy!
Program Arrival Day: SUNDAY
Program Departure Day: SATURDAY
Arrival/Departure Airport: Mariscal Sucre International Airport, Quito, Ecuador (Code: UIO)
Accommodation & Meals
Host Family / Self Catered
Volunteers on this project have the unique opportunity to experience the generous hospitality of local Ecuadorian families during their stay in Quito. Staying with one of our local host families is an excellent way to 'live like the locals' and get first hand experience of local culture and customs in a comfortable and supportive environment.  A home away from home!
Rooms may be shared depending on volunteer numbers and homes are well equipped with all the comforts and facilities required for an enjoyable stay. 
Volunteers will be accommodated near to their project site; either walking distance or an easy commute via public transport.
Volunteers can opt to have breakfast and dinner provided by the host family for $10 per day or can use the kitchen to prepare their own meals or eat out at any of the wonderful local eateries.
Photos are indicative only as host families vary.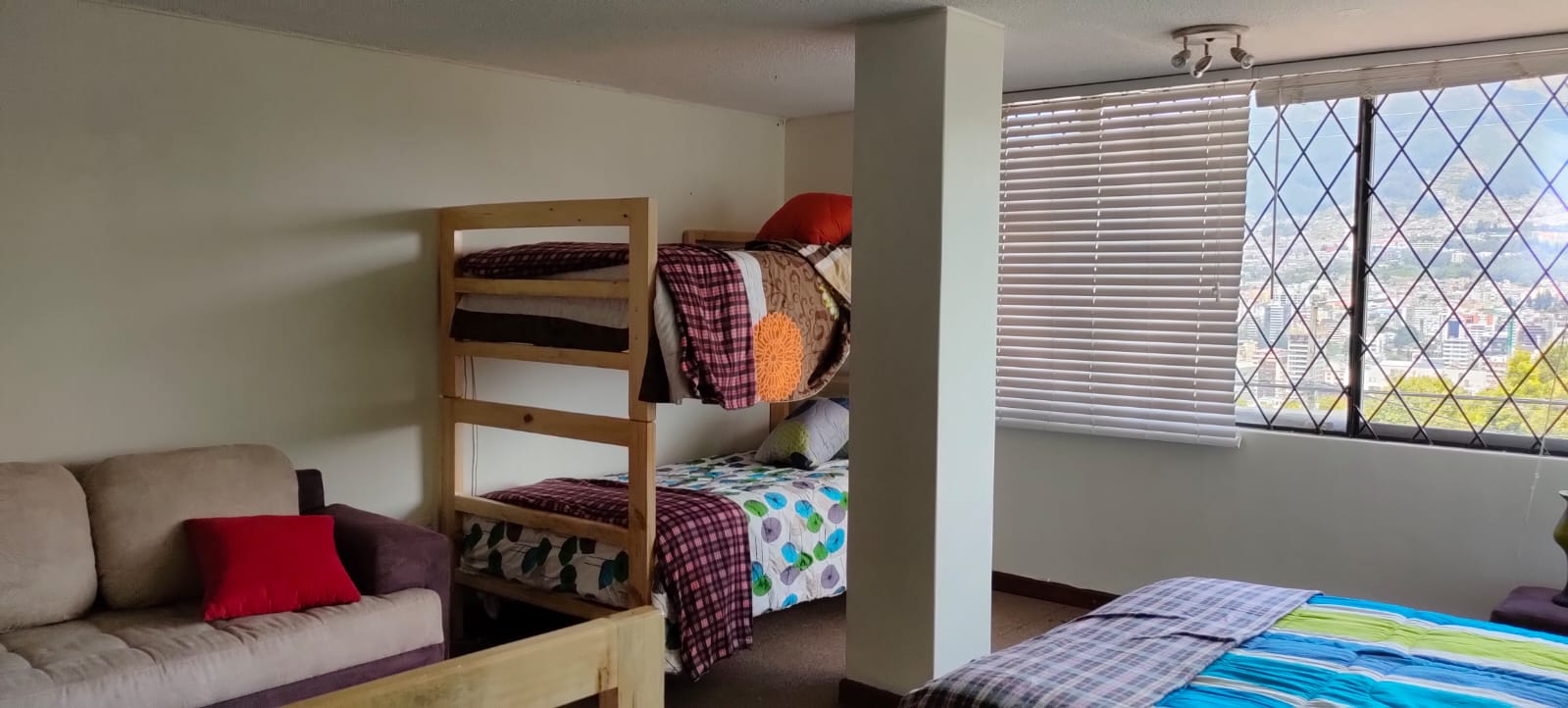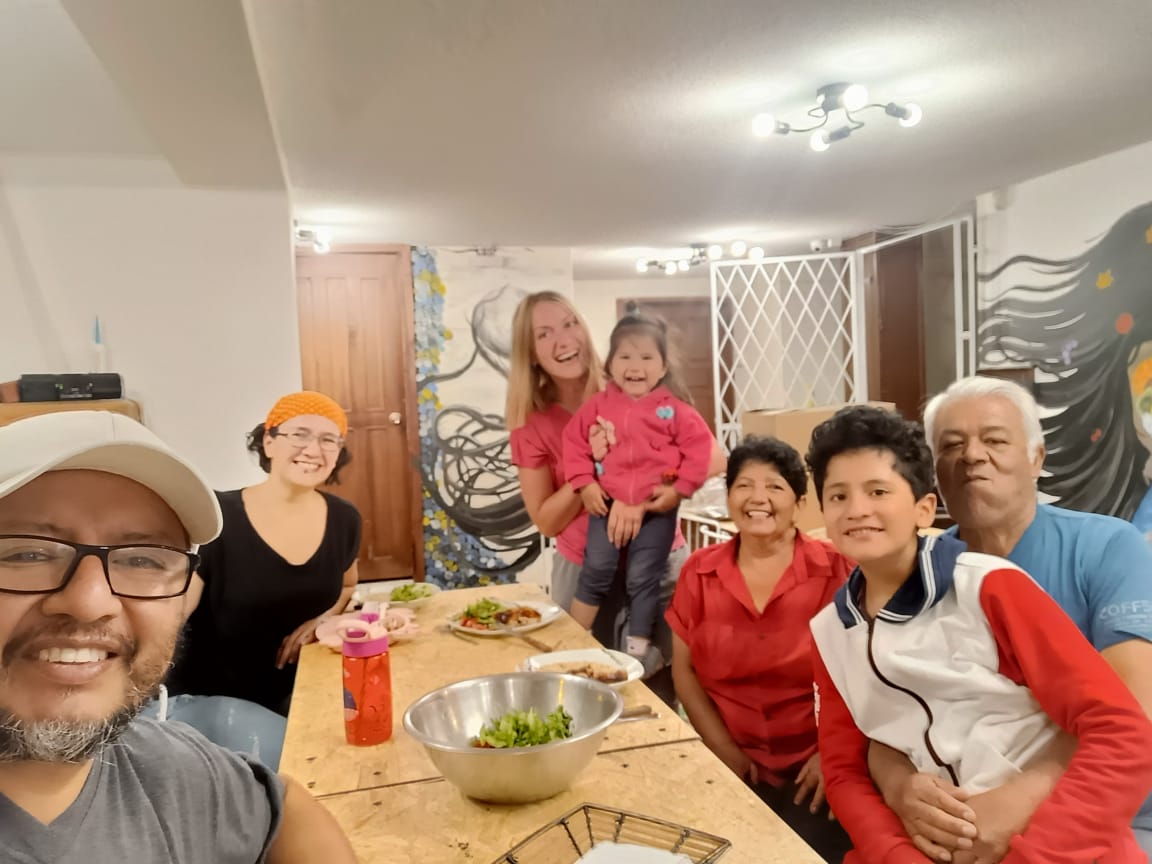 With its reputation for superb exotic fruits, unsurpassed fish and seafood, and not least the numerous varieties of Andean potatoes, Ecuador offers the taste buds a veritable feast. 
Prefer to arrange your own accommodation? No problem!  The program fee is adjusted to $320 for any duration.
That's just
USD 53

per day* for:
*In addition to the program fees listed above a Registration Fee is payable to secure your place. The registration fee is USD 299 for those volunteering with Love Volunteers for the first time or USD 149 for any subsequent volunteer placements. The registration fee includes: lifetime LV Alumni Membership, fundraising support & advice, dedicated pre-departure support, certificate of completion (on request), and exclusive access to the LV Trip Planner.
Some things are not included in the program fees listed above, such as flights, visas, vaccinations, travel insurance, additional foods and snacks, spending money, local transport, in-country trips and excursions, return airport transfer (unless mentioned above).
Please note that prices are subject to change without notice. Please ensure you have read the Love Volunteers Terms and Conditions & Refund Policy.
Entry procedures in place in response to COVID-19:
All travelers arriving in Ecuador should provide proof of COVID-19 vaccination at least 14 days prior to entry OR
a negative COVID RT-PCR test taken no more than three (3) days before entering the country.
Please note procedures may change at any time. We recommend reaching out to the Ecuadorian embassy or consulate nearest you before traveling for the most updated information.
Want to learn Spanish?
Why not use this opportunity to improve your knowledge of Spanish and really get immersed in the local culture during your volunteering placement?  Part-time Spanish lessons, taken in conjunction with volunteer work, are just USD$8/hour, paid directly to your volunteer coordinator on arrival in Ecuador.