The Cloud Forest Conservation Program
This incredible environmental project places volunteers into the magnificent Ecuadorian Cloud Forest. Volunteers have the unique opportunity to work out of a biological station situated in the reserve and undertake tasks that will preserve this amazing tropical forest for future generations. The program aims to to restore and maintain the reserve as well as work with the local community on educational and agricultural projects for future sustainability.
Goals of this Project:
To preserve the unique Cloud Forest reserve 
Work on projects to protect the diverse environment and improve the long term prospects of the communities who live within it
Educate the local people and the rest of the world on the importance of this to the world
Enable inter-cultural exchange between international volunteers and the local indigenous communities.
Volunteers are essential to the success of this project and many of the goals could not be achieved without a willing volunteer labour force. The scope of the project is broad and volunteers could find themselves involved in maintenance and reforestation tasks, agricultural work on a small organic farm in the reserve, data collection and research related activities or environmental education iniatives and community service.
Volunteers will contribute in a number of ways and can expect to undertake the following tasks:
Organic agriculture and bio-food production
Forestry program and sustainable wood production
Care of farm animals and enclosures
Eco-construction
Assist on educational programs for visitors
Love Volunteers welcomes all those 18 years and over who wish to give their time and energy to help protect the natural environment of Ecuador. This 'hands-on' project is best suited to those who are either pursuing a career in conservation/environmental studies, or who simply wish to explore an interest in this field. However, the project is open to all and does not require participants to have specific education, qualifications or experience, as you will be shown everything you need to know by your local project leader. Importantly though, all applicants must first and foremost have a genuine willingness to help, show drive and initiative, and bring a positive 'can-do' attitude. If this sounds like you, we want you on the team!  
Additionally, volunteers applying to join this program will be required to supply to following documentation:
Project Location
Ecuador, Pichincha Province
The Cloud Forest reserve is located 3 hours from Quito in Pichincha Province. This unique environment is created as the Ecuadorian Andes transition to the Pacific coast. The result is an elevated tropical forest that contains a vast array of bio-diversity and is simply stunning to behold. Living and working in the Cloud Forest is an unrivalled experience for those who love nature and the outdoors.
This project is available year-round and programs start every SUNDAY. Volunteers can choose to participate for periods ranging from 1 week to 4 weeks. Longer stays can be arranged directly with the local team, but will be subject to availability and individual visa conditions.
Spaces on this project are limited and therefore subject to availability. 
For current available start dates please check the calendar on the right.
Arrival & Orientation
Breakfast / Lunch / Dinner , Airport Pickup Included
Volunteers are collected from the airport on arrival and taken to their accommodation in Quito for Sunday night.
On Monday transport is provided to the project site to meet with the local staff and settle in to live at the Biological station.
Program Arrival Day: SUNDAY
Program Departure Day: SATURDAY
Arrival/Departure Airport: Mariscal Sucre International Airport, Quito, Ecuador (Code: UIO)
Accommodation & Meals
Volunteer House / Meals Included
Volunteers on this project have the unique opportunity to stay on-site in the Biological Station situated in the Cloud Forest Reserve.   
Rooms are shared, dormitory-style and split by gender.  Facilities are basic but comfortable in keeping with the location. Electricity is available 24/7 but volunteers are asked to use it sparingly and showers are warm water only (thankfully the temperature is mild year round).  Wifi is available at the accommodation but can be pretty slow.
Bedding is provided so volunteers need only bring personal toiletries and towel. Laundry can be done by hand (bring your own detergent).  See the Additional Info. section for a packing list.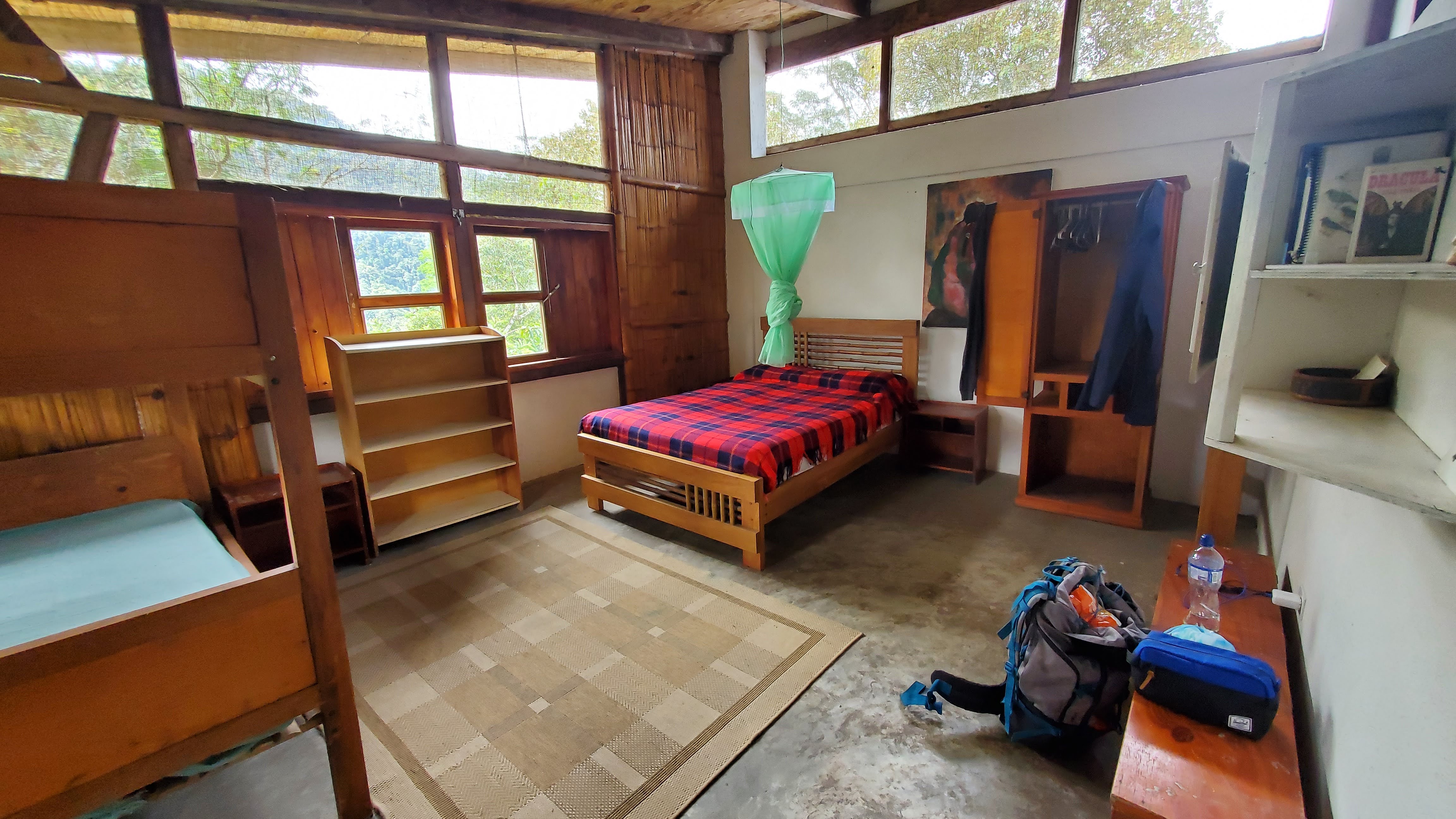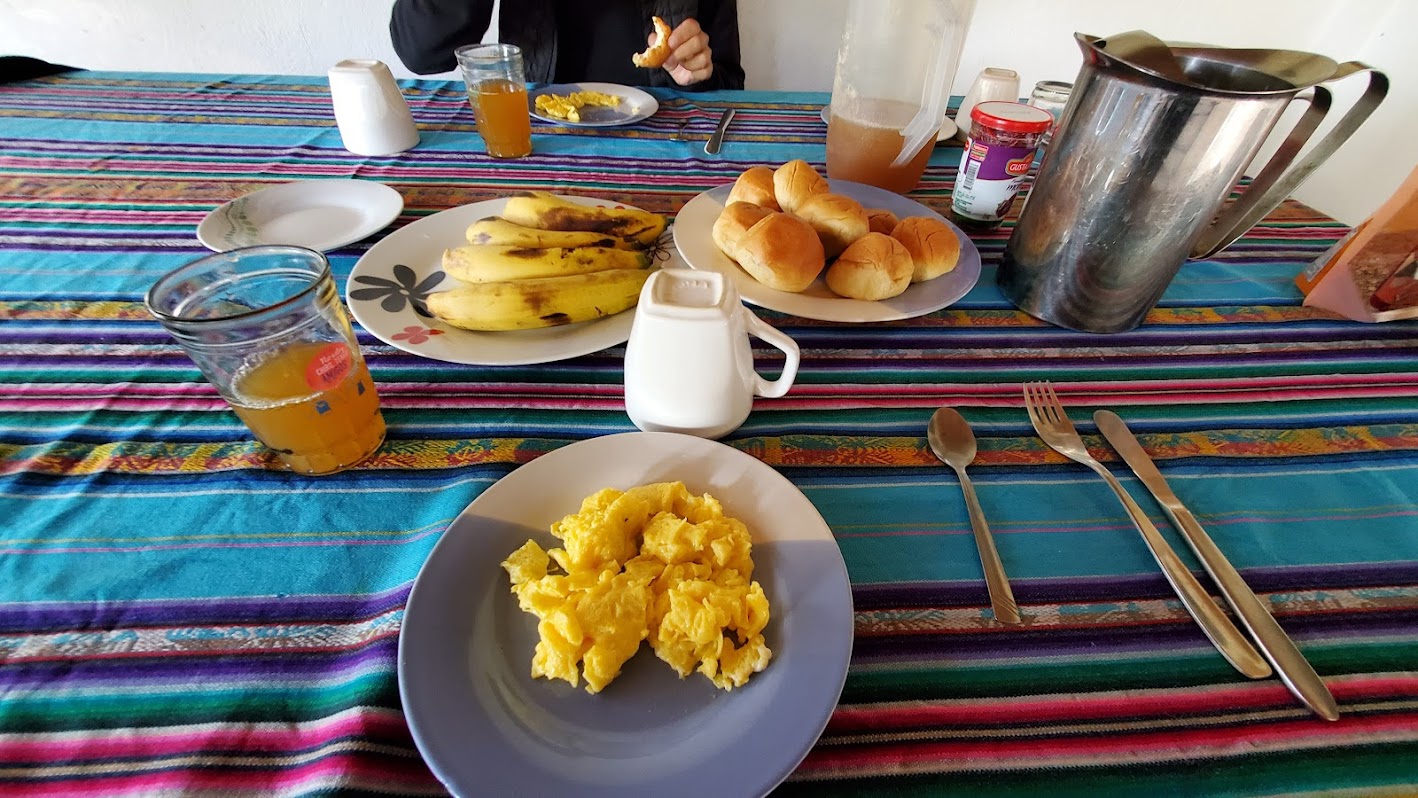 Three meals per day are provided at the project and are included in the program fee. Volunteers are expected to help with cooking and cleaning up (using a roster-based system), so everyone contributes at meal times – bringing a wonderful 'family' feel to this project.  
Volunteers spend their first night (Sunday) in Host Family accommodation in Quito, settling in before heading to the Cloud Forest on Monday. Upon completion of the program volunteers typically stay the Friday night in the volunteer apartments in Quito also before flying out Saturday.
That's just
USD 98

per day* for:
*In addition to the program fees listed above a Registration Fee is payable to secure your place. The registration fee is USD 299 for those volunteering with Love Volunteers for the first time or USD 149 for any subsequent volunteer placements. The registration fee includes: lifetime LV Alumni Membership, fundraising support & advice, dedicated pre-departure support, certificate of completion (on request), and exclusive access to the LV Trip Planner.
Some things are not included in the program fees listed above, such as flights, visas, vaccinations, travel insurance, additional foods and snacks, spending money, local transport, in-country trips and excursions, return airport transfer (unless mentioned above).
Please note that prices are subject to change without notice. Please ensure you have read the Love Volunteers Terms and Conditions & Refund Policy.
The following is a list of necessary clothing items:
Tight-fitting rubber boots (available to purchase in Quito)

work gloves

at least three long sleeved shirts** 

at least three T-shirts

at least three pairs of trousers (preferably one pair of quick-drying trousers)

a week's worth of undergarments

several pairs of socks

rubber sandals

a pair of good walking shoes

a fleece jacket or a sweater

a light poncho or rain gear
The following is a suggested list of items that will help you feel more at home during your stay at the reserve. 
General toiletries, such as toothbrush, toothpaste, biodegradable shampoo, biodegradable soap, etc.(can be purchased in Quito or from the Farm Store onsite).

laundry soap 

a small backpack

a flashlight or headlamp and extra batteries

bath towel

a mosquito net

insect repellent

sunscreen

a water bottle

a swim suit

feminine hygiene products (if appropriate)

eye care material (if appropriate)

a first aid kit and any medication that you will need while staying at the station 

small pocket knife with can and bottle opener

sunglasses

plastic (zip lock) bags for dry storage

notebook and writing materials

reading materials

binoculars