Volunteer in a Wolf Sanctuary in Portugal to protect the native Iberian wolf species, Canis lupus signatus, and assist in the conservation of this iconic predator.
Wolf species across Europe suffered severe population decline due to human actions and were eradicated completely in many countries by the 20th Century. Thankfully wildlife awareness came to prominence just in time in Portugal and laws were enacted to protect the remaining Iberian wolf population. Found only in Spain and Portugal this unique and endangered sub-species of grey wolf is, sadly, still legally killed in parts of Spain. Hunting, trapping and poisoning practices, both legal and illegal, severely limit the ability of the species to recover naturally.
The Wolf Recovery Centre this program supports in Portugal is critical to ensuring the preservation of the species by providing a safe habitat in which the animals can live and thrive. The Centre also aims to improve human interactions with wolves in the wild by educating the public and correcting the often negative perceptions held about these animals.
Goals of this Project:
Provide a refuge for the endangered Iberian wolf
Provide shelter and care to animals unable to live in the wild
Provide a safe and natural habitat for the species to breed and ensure its continuation 
Be a source of education and inspiration for wildlife preservation 
Facing extinction due to human persecution, habitat destruction and declining availability of prey, the Iberian wolf has been given a second chance in Portugal through protective laws and areas of land set aside to provide safe refuge. Today around 200 - 300 Iberian wolves remain in Portugal. 
The Wolf Recovery Centre this program supports in Mafra is located on a 17 hectare forested estate and provides a natural habitat for Iberian wolves who are unable to survive in the wild. Many have been rescued from illegal captivity or re-homed from zoos. 
Volunteers are actively involved in wolf welfare at the Centre and provide a willing labour force, assisting with the many tasks required to provide as natural and safe a home for the wolves as possible. Volunteers will not be in direct contact with the wolves but have a unique opportunity to be in close proximity to this animal in conditions that mirror their existence in the wild.
Participants learn a great deal about this incredible large predator and gain a new appreciation and respect for these animals. Education is key to ensuring that wolves and humans are able to co-exist and, to this end, the Centre is open to the public on weekends and public holidays, sharing knowledge and a glimpse of this elusive species.
Volunteers will contribute in a number of ways and can expect to undertake the following tasks:
Assisting with feeding duties and replenishing water sources 
Fire prevention activities 
Cleaning and maintenance of the Centre infrastructure
Forest clearing 
Observing and monitoring wolf health 
Love Volunteers welcomes those who wish to give their time and  energy to help protect and conserve the native Iberian Wolf species in Portugal. The program is strictly limited to those 18 years and over due to the nature of the work and risks inherent in working with wild animals.
A reasonable level of fitness is required as volunteers will assist with carrying items and will be traversing the steep and uneven forested area of the Centre.
This project is best suited to those who are either pursuing a career in animal conservation/zoological studies, or who simply wish to explore an interest in this field. However, the project is open to all and does not require participants to have specific education, qualifications or experience, as you will be shown everything you need to know by one of local project leaders. Importantly though, all applicants must first and foremost have a genuine willingness to help, show drive and initiative, and bring a positive 'can-do' attitude. If this sounds like you, we want you on the team!
Additionally, volunteers applying to join this program will be required to supply to following documentation:
Emergency contact
Police check
Resume
Vaccination Certificate
Volunteers on the Wolf Conservation program fly into Lisbon and spend their first two nights in the capital city. Transport is then provided to the Wolf Sanctuary in Mafra on Tuesday.
Portugal's capital city of Lisbon is characterized by seven hills punctuating the landscape and offering stupendous views across the city and out over the Tagus Estuary (Rio Tejos). Lisbon is steeped in history as you would imagine from its strategic location at the confluence of the Tagus River and Atlantic ocean. Human habitation is evidenced here as early as the 12th Century BC.  
Located just 40mins northwest of Lisbon, the city of Mafra is best known for its National Palace, Palácio Nacional de Mafra, a 1200 room palace, convent and library, completed in 1755.  Nearby is the Tapada Nacional de Mafra, an extensive area of forest originally set aside to provide sport and recreation to the Royal Court. This land is now a protected habitat for a rich array of natural flora and fauna. A short drive from Mafra, on the coast, are the famous surf beaches of Ericeira. 
A beautiful and diverse region in which to spend time volunteering and exploring!
This project is available year-round with programs starting the 1st and 3rd SUNDAY of each month. Volunteers can choose to participate for 2 weeks or 4 weeks.
Spaces on this project are limited and therefore subject to availability. Early booking is recommended.
For current available start dates please check the calendar on the right.
Arrival & Orientation
Self-Catering , Airport Pickup Included
Volunteers are met on arrival into Lisbon by our local representative and taken to the hostel to settle in. The first two night are spent in the Lisbon hostel before transferring to Mafra and the Wolf Centre on Tuesday.
An orientation takes place on Monday and includes a 2 hour guided city tour, perfect for settling in and meeting fellow volunteers and local staff. The orientation will cover negotiating the public transport system, local customs and language basics and where to obtain necessary items.
Participants are transferred back to Lisbon on Monday after their placement.
Arrival Day: SUNDAY 
Departure Day: MONDAY 
Arrival Airport: Lisbon Portela / Humberto Delgado Airport  (code LIS)
Volunteers spend the first 3 nights in a hostel in Lisbon before transferring to Mafra where they stay on-site at the Wolf Recovery Centre. 
The Lisbon hostel is well-equipped for volunteers to enjoy this historic city. Rooms are dormitory style, split by gender and have shared bathroom facilities. Free Wi-fi, roomy living quarters, gardens, pool and outdoor areas complete the picture. All meals are included while at the hostel in Lisbon.
In Mafra volunteers are fortunate to stay on-site at the Wolf sanctuary in cozy, self-catering wooden houses. Each house sleeps up to 6 volunteers and are mixed gender. Houses are fully equipped with kitchen facilities, bathrooms and washing machine.
Volunteers purchase ingredients and prepare their own meals in Mafra.  The local staff provide transport into town for grocery supplies, typically once a week for each volunteer.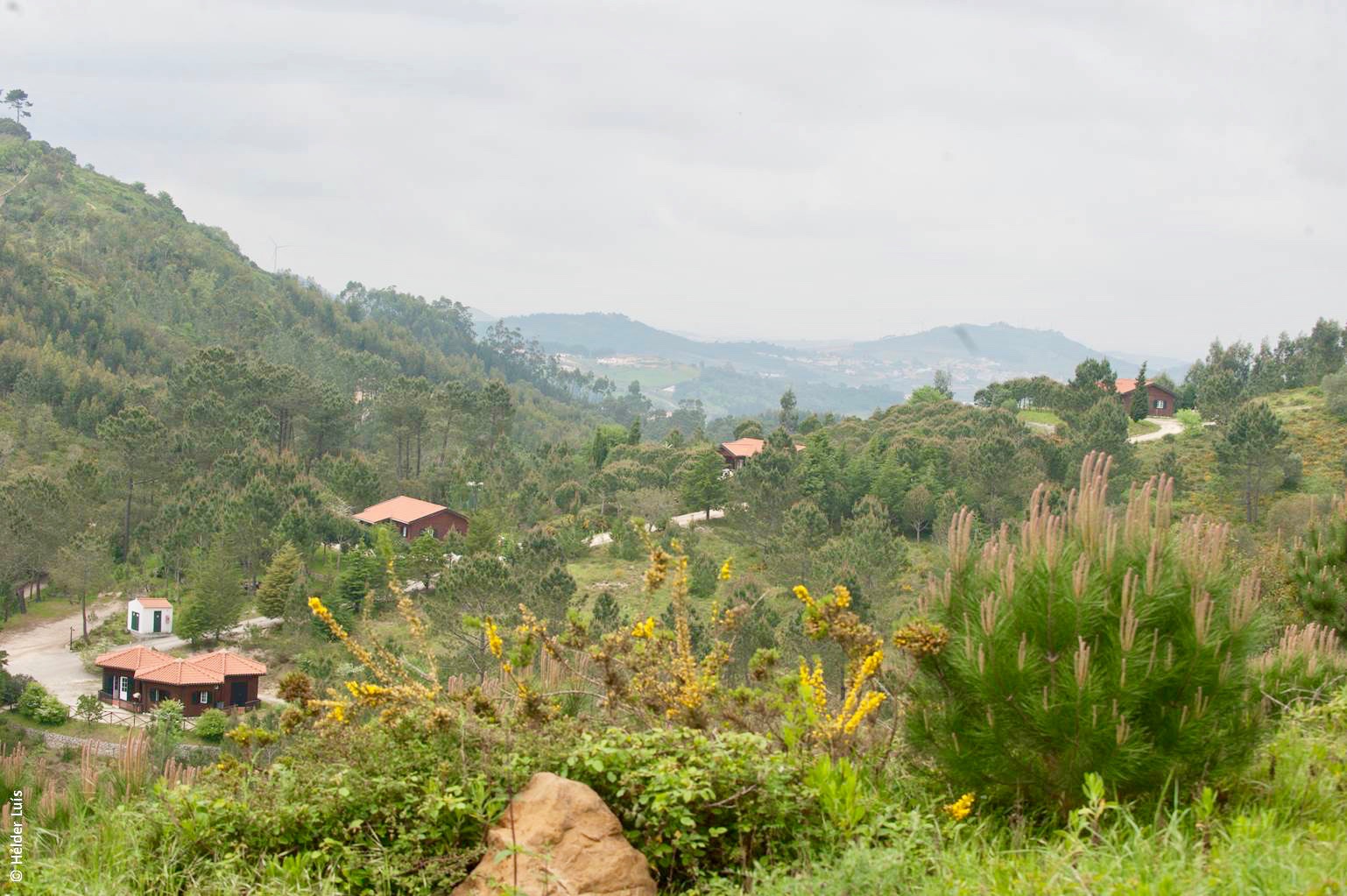 That's just
USD 94

per day* for:
*In addition to the program fees listed above a Registration Fee is payable to secure your place. The registration fee is USD 299 for those volunteering with Love Volunteers for the first time or USD 149 for any subsequent volunteer placements. The registration fee includes: lifetime LV Alumni Membership, fundraising support & advice, dedicated pre-departure support, certificate of completion (on request), and exclusive access to the LV Trip Planner.
Some things are not included in the program fees listed above, such as flights, visas, vaccinations, travel insurance, additional foods and snacks, spending money, local transport, in-country trips and excursions, return airport transfer (unless mentioned above).
Please note that prices are subject to change without notice. Please ensure you have read the Love Volunteers Terms and Conditions & Refund Policy.