The Water for Wildlife Program
This wonderfully ambitious program aims to provide sustainable water sources in Kenya's Tsavo West National Park, one of the world's largest protected Wildlife reserves.
Drought conditions in Tsavo in previous years have seen watering holes dry up and food sources depleted across the national parks and wildlife sanctuaries, leaving animals desperate and dying. Our program director has made it his personal mission to provide life saving water to the animals. At first this involved trucking in water to refill watering holes. The animals soon got used to the sight of the life-saving truck and would wait patiently for their water delivery.
Since then the focus has been on devising sustainable water solutions  within the park and working to install solar panels for pumping water, tanks for capturing and storing rainwater, water pans that prevent loss through ground seepage and excavating large, strategically placed mud water holes to best collect natural water sources during the rainy season.
The program also works to ensure the needs of local communities are met and volunteers can expect to be involved in initiatives that are aimed at improving the balance between animals and humans in the area. Volunteers may assist with community projects such as tree planting, building a reservoir and community gardening.
If you have a passion for wildlife and don't mind getting stuck in on a hands-on conservation project then this is the program for you!
 Goals of this Project:
Provide an efficient and sustainable water management system in the Tsavo ecosystem
Protect local wildlife through access to water during periods of drought
Allow animals and local communities to co-exist by ensuring the needs of both are adequately met
Improve the habitat through tree planting, environmental education and empowerment of local communities.
Provide international volunteers with an insight into the beauty, challenges and rewards of working in this area.
Volunteers play an integral role in achieving this program's unique and critical goal of creating a sustainable and efficient water management system in Kenya's Tsavo West National Park. 
Improving the water management system within the Tsavo ecosystem is a mammoth task! Our local team are up to the challenge but they need all the help they can get and welcome international volunteers willing to lend a much needed hand on various initiatives aimed at improving access to natural resources for wildlife and humans alike.
Volunteers work with local staff and park rangers when appropriate and can expect to undertake some of the following tasks:
Work on sustainable water supply though installing catchments, solar pumps and storage tanks
Help to construct strategically placed mud-holes and water pans to effectively collect water in times of rain.  
Deliver water in times of need
Restore the natural environment through tree planting
Increase access to natural resources for people and animals alike to alleviate conflict
Assist rural communities with economically viable initiatives to improve the standard of living.
Raise awareness of the plight of wildlife 
Love Volunteers welcomes all those 18 years and over (17 with parental consent) who wish to give their time and energy to help protect and conserve the native wildlife of Kenya. This project is best suited to those who are either pursuing a career in animal conservation, resource/water management, or who simply wish to explore an interest in this field. However, the project is open to all and does not require participants to have specific education, qualifications or experience, as you will be shown everything you need to know by one of local project leaders. Importantly though, all applicants must first and foremost have a genuine willingness to help, show drive and initiative, and bring a positive 'can-do' attitude. If this sounds like you, we want you on the team!
Additionally, volunteers applying to join this program will be required to supply to following documentation:
Emergency contact
Vaccination Certificate
Project Location
Kenya, Tsavo West National Park
This incredible program is based in Tsavo West National Park, one of Kenya's largest protected conservation areas.  
Located on the main road between Nairobi and Mombasa in Kenya's Coast Province, the park covers an astounding 3,400 sq miles (9,000 sq kms) and combines with Tsavo East National Park and Wildlife Sanctuaries in the area to provide a huge protected ecosystem for native wildlife.
The town of Voi is just over an hour away and transport is provided for volunteers to stock on supplies if needed.
This location offers volunteers the unparalleled opportunity to live in the park; experiencing the Kenyan wilderness and contributing to the preservation of  wildlife in the area.  An experience that goes way beyond a safari!
This project is available year-round with programs starting on the first SUNDAY of each month. Volunteers can choose to participate for periods ranging from 1 week to 4 weeks. Longer stays can be arranged directly with the local team, but will be subject to availability and individual visa conditions.
Spaces on this project are limited and therefore subject to availability. Early booking is recommended.
For current available start dates please check the calendar on the right.
Arrival & Orientation
Breakfast / Lunch / Dinner , Airport Pickup Included
Volunteers are collected from Moi International Airport in Mombasa and taken to the accommodations in Tsavo. The journey takes around 2 ½ hours.
If arriving into Jomo Kenyatta International in Nairobi it is necessary to take a train or bus to a suitable pick-up point.
Program Arrival Day: SUNDAY
Program Departure Day: SATURDAY
Arrival/Departure Airport: Moi International Airport (code MBA)
Accommodation & Meals
Volunteer House / Meals Included
Volunteers joining our wildlife team in Kenya are accommodated in a well equipped and protected camp within Tsavo West National Park.
Accommodations are spacious huts complete with western style bathroom facilities, bed, chair and table.  Incredibly wifi is available as well as laundry facilities, secure storage and mosquito netting.  Bedding is provided so volunteers need only bring their personal toiletries.  Luxury in the wilderness!
Transport is provided to the various projects sites each day and trips into Voi town for supplies can be arranged when needed.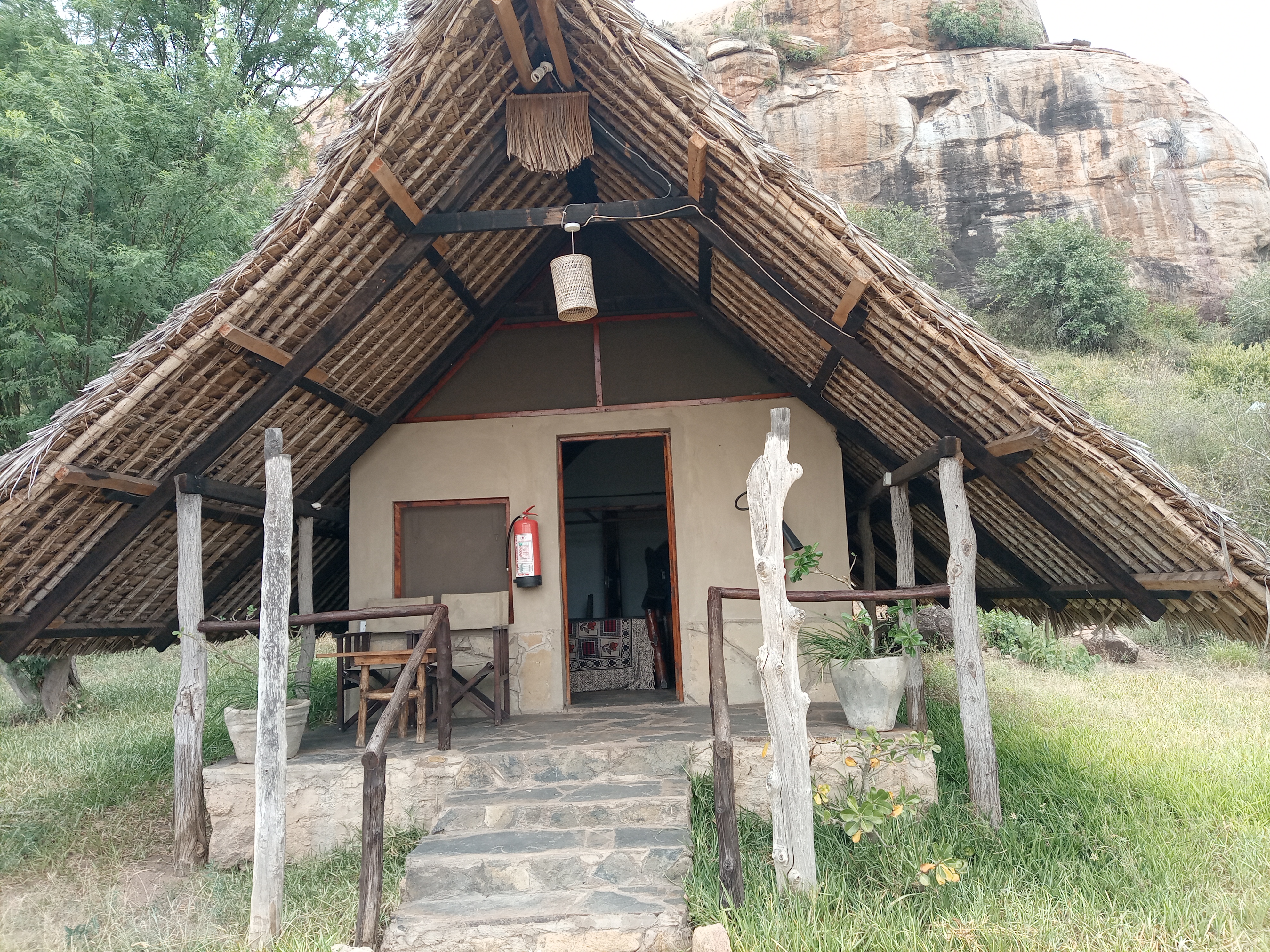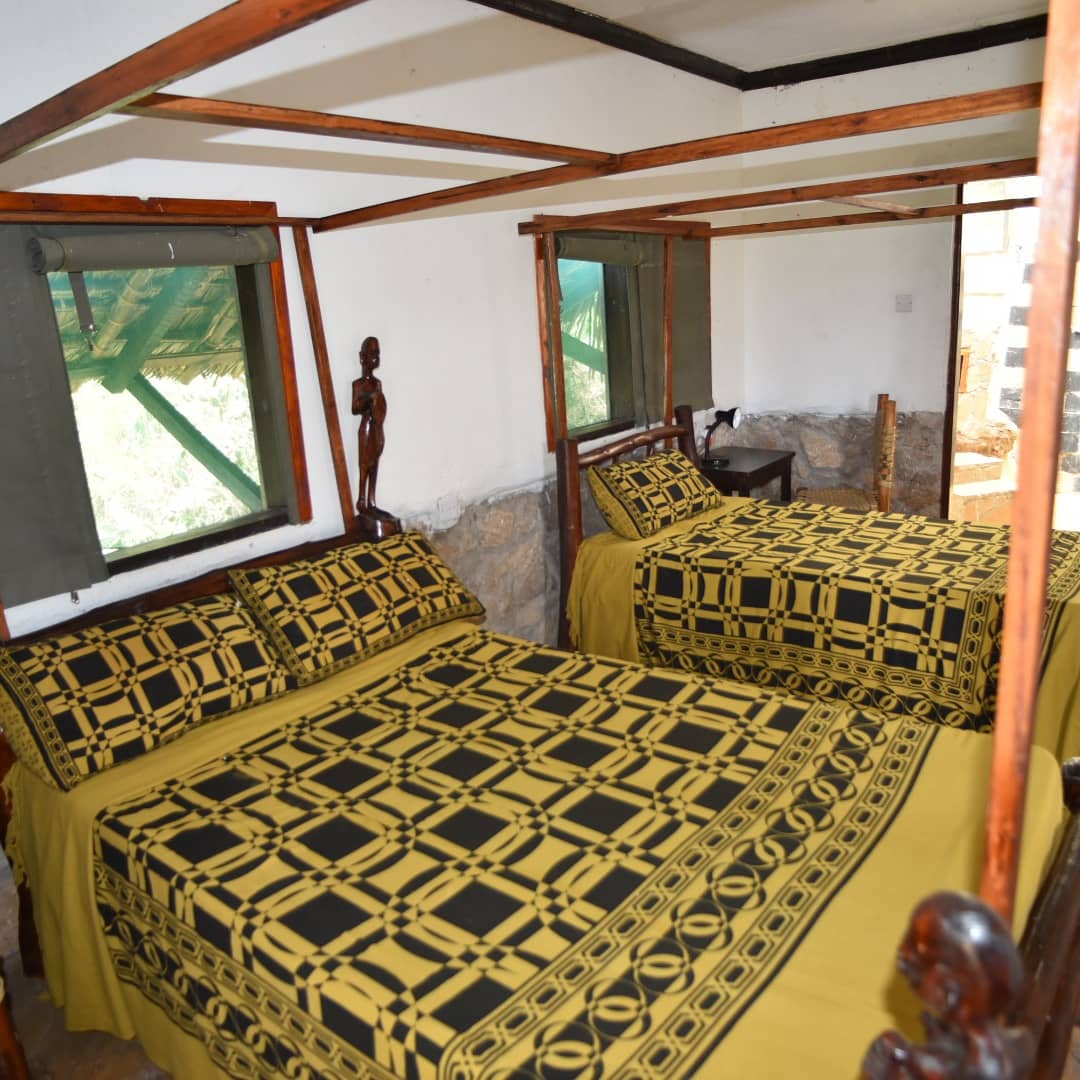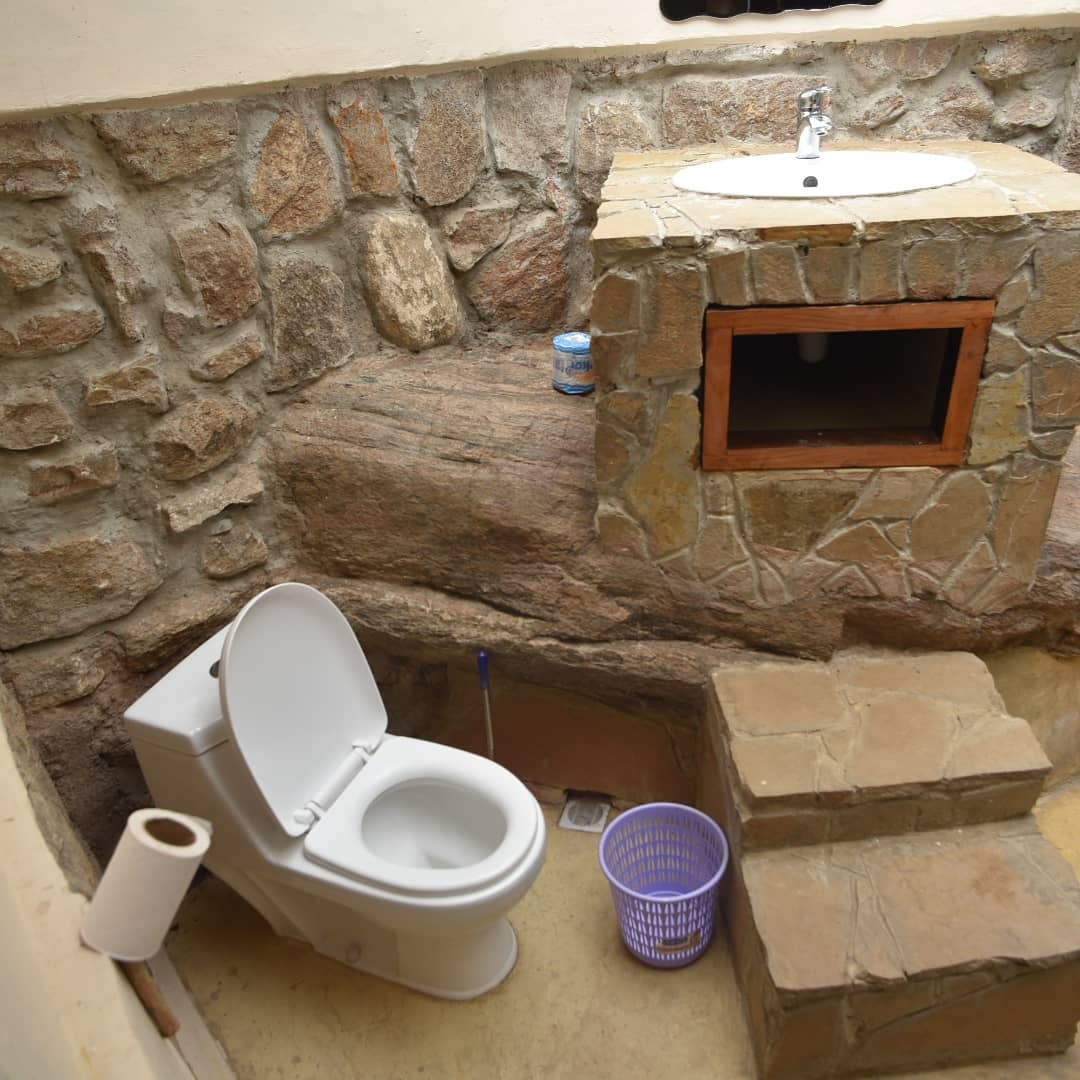 The accommodations are fully catered with breakfast, lunch and dinner provided daily and vegetarians are provided for.  
That's just
USD 111

per day* for:
*In addition to the program fees listed above a Registration Fee is payable to secure your place. The registration fee is USD 299 for those volunteering with Love Volunteers for the first time or USD 149 for any subsequent volunteer placements. The registration fee includes: lifetime LV Alumni Membership, fundraising support & advice, dedicated pre-departure support, certificate of completion (on request), and exclusive access to the LV Trip Planner.
Some things are not included in the program fees listed above, such as flights, visas, vaccinations, travel insurance, additional foods and snacks, spending money, local transport, in-country trips and excursions, return airport transfer (unless mentioned above).
Please note that prices are subject to change without notice. Please ensure you have read the Love Volunteers Terms and Conditions & Refund Policy.