The Turtle Conservation Program
This wonderful project was created with the goal of helping to preserve the amazing sea turtle. The Turtle Conservation Program works to conserve the future of this majestic creature, which through decades of indiscriminate human plundering, has been drastically reduced in number to a point where it is now on the endangered species list. Sadly, without the help of widespread conservation efforts, including environmental, research and re-education programs, the great sea turtle could be lost forever. Working with several of the main species of sea turtles to inhabit the Pacific, the main focus of this project is to protect and nurture the clutches of eggs laid across vital beach nesting grounds during the nesting and hatching season (June - February) and work on conservation and research projects at other times. The aim is to create safer nesting grounds, increase understanding and ensure more hatchlings make it to the Pacific Ocean to allow for the continuation of the species.
Additionally the program uses volunteer resources to monitor local sloth populations to protect and preserve this important animal.
Goals of this Project:
To save the sea turtle from extinction
Work on projects to improve the environment for nests and to make the hatchlings journey to the Pacific Ocean safer
Research these wonderful creatures so a greater understanding of how to save them can be gained
Monitor and protect local sloth populations
Enable interaction between international volunteers and their local hosts.
Volunteers play an integral role in achieving the goals of this project. Like many conservation programs funds are greatly lacking and a willing volunteer labor force is essential to its success. Those working on this program will support research and conservation work which involves counting turtles, measuring nests, collecting scientific information and night beach patrols. They will also help protect turtle nests from human poachers, assist on the egg-harvesting programs and helping in the nurseries - where eggs are monitoring 24/7! Volunteers may also get the fantastic opportunity to participate in the subsequent release of hatchlings to the sea!
Outside of the peak breeding season (see below), volunteers will assist with other vital conservation projects such as the development of infrastructure on the beaches, including building and lighting projects to mitigate the adverse effect of vehicle and human traffic on turtle nesting grounds, as well maintaining the beach environment itself. This is a wonderful program that has a direct impact on the safety of sea turtle populations on the Pacific Coast of Coast Rica. Volunteers will gain unique experience on conservation projects, learn more about the Costa Rican people and culture and travel to beautiful locations.
The Quepos location also offers volunteers the opportunity to assist with protection of local sloth populations and volunteers can expect to participate in sloth counts and monitoring activities.
Volunteers will contribute in a number of ways and can expect to undertake the following tasks:
Nightly beach patrols 
Preparing and maintaining the turtle nursery
Monitoring the nursery 24/7 in nesting season 
Hatchling release 
Beach clean-up 
Reforestation activities 
Monitor and protect local native species including sloths, parrots, macaws, alligators and more (during off-season)
Cleaning and maintenance of the project living areas
Nesting season on the Pacific Coast, where this program is located, occurs from June to November. Hatchlings are released in large numbers from October to January.  Smaller numbers of turtles nest either side of these dates. March - July is the off-season.
Love Volunteers welcomes all those 18 years (17 with parental consent) and over who wish to give their time and energy to help protect and conserve the native wildlife of Costa Rica. 
This project is best suited to those who are reasonably fit and able as it does require walking on the beach for extending periods and may involve carrying heavy sand bags and other physical tasks. However, the project is open to all and does not require participants to have specific education, qualifications or experience, as you will be shown everything you need to know by one of local project leaders. Importantly though, all applicants must first and foremost have a genuine willingness to help, show drive and initiative, and bring a positive 'can-do' attitude. If this sounds like you, we want you on the team!
What to bring:
Dark clothing (including a black jacket)
Red-light headlight or torch (for beach patrols - normally available at the centre but you may wish to bring your own)
Rainwear 
Good walking shoes
Alarm clock (battery powered) and a wristwatch.
First-aid kit
Insect repellant
Towels - quick dry are ideal
Waterproof Sunscreen
Sunglasses
Lightweight clothing
A jacket for cool evenings 
Mosquito net
Personal hygiene items
Books, music, guitar, paints, cards, games
Spanish pocket dictionary
Additionally, volunteers applying to join this program will be required to supply to following documentation:
Project Location
Costa Rica, Playa Matapalo, Puntarenas Province
This incredible project is based 30mins south of the small town of Quepos on Costa Rica's central Pacific coastline roughly 1 hour south of Playa Hermosa and Playa Jaco and 2 ½ hours from San Jose.  
Playa Matapalo boosts a restaurant and store so everyday needs are well covered.  Surfing and horseback riding are popular pursuits in the immediate vicinity and a stunning swimming hole and waterfall are a 30min hike from the site. Slightly further afield are Quepos town and Manuel Antonio National Park.     
Offering a relatively remote expanse of beach, largely unpolluted by noice and light, this is a popular nesting ground for thousands of sea turtles each year.  The most common species include Olive Ridley, Pacific Green, Leatherback and Hawksbill.  The peak nesting and hatching season runs from August through February but turtles frequent the beach year round in varying numbers.  A truly unique opportunity to witness this amazing natural phenomenon.
This project is available year-round and programs start every SUNDAY and departing Saturday. Volunteers can choose to participate for periods ranging from 1 week to 4 weeks. Longer stays can be arranged directly with the local team, but will be subject to availability and individual visa conditions.
For current available start dates please check the calendar on the right.
Arrival & Orientation
Breakfast / Lunch / Dinner , Airport Pickup Included
Volunteers are collected upon arrival into San Jose and taken to their host family accommodation, just 15mins from the airport. The following morning a transfer is arranged to the early morning bus to Quepos.  Tickets and arrangements for the bus are made by the local team.
Volunteers are met off the bus in Quepos and taken to Matapalo where a full orientation session is provided by the Turtle Conservation staff.
Program Arrival Day: SUNDAY
Program Departure Day: SATURDAY
Arrival/Departure Airport: Juan Santamaria International Airport, San Jose, Costa Rica (Code: SJO)
Arrival days are flexible so please let us know if you wish to arrive on a day other than Sunday.
Accommodation & Meals
Volunteer House / Meals Included
Volunteers on this project will spend their first night with a host family just outside San Jose. A welcoming start to the placement.
At the project site in Matapalo volunteers are housed in dormitory style accommodation at the Sea Turtle Rescue Centre. Rooms may be shared by up to 4 volunteers depending on the number of volunteers. 
The Volunteer House has all the basic amenities including western style bathrooms, electricity, cold water showers, wifi, communal areas and a well equipped kitchen. Bedding is provided so volunteers need only bring toiletries and a towel.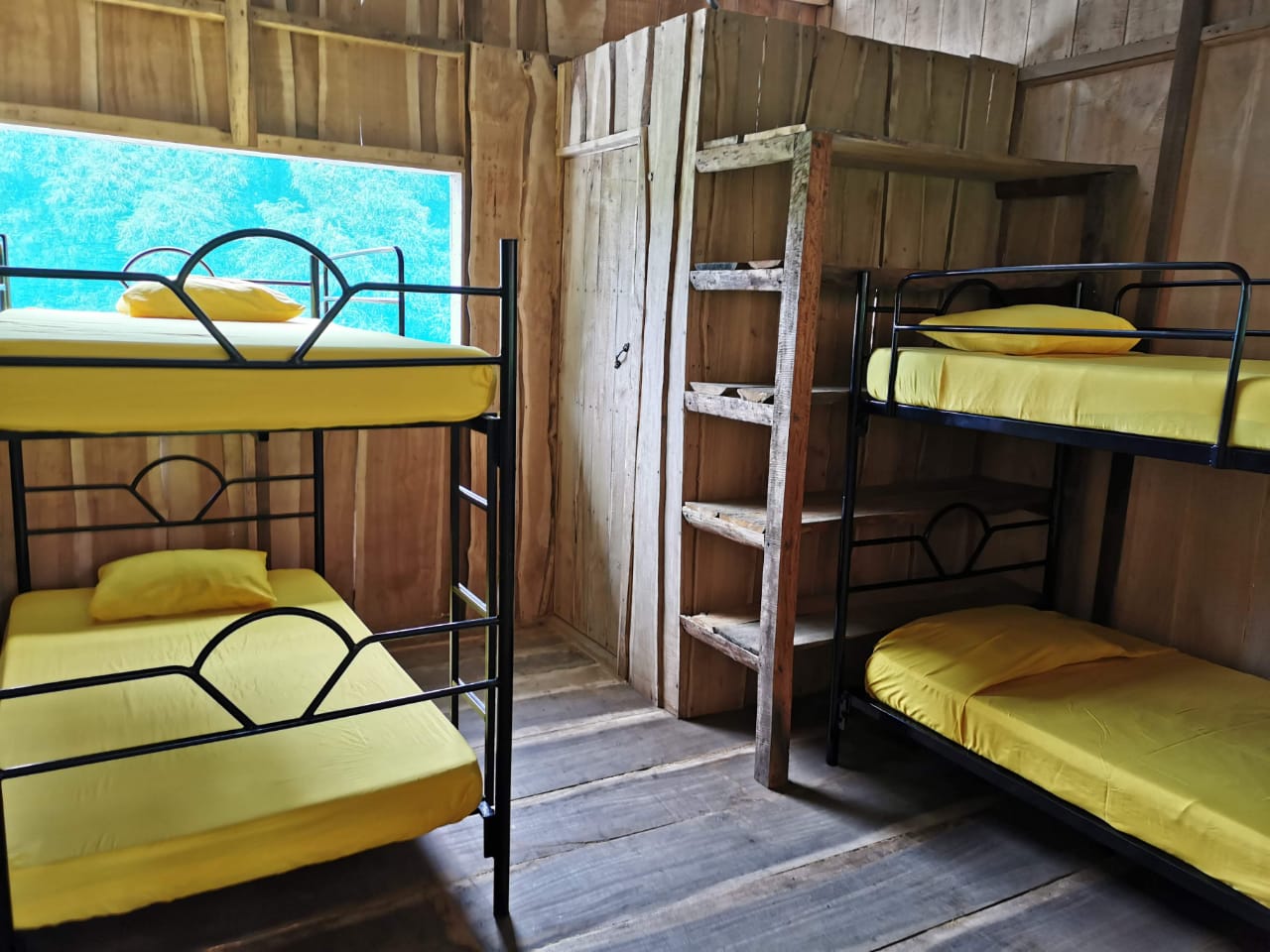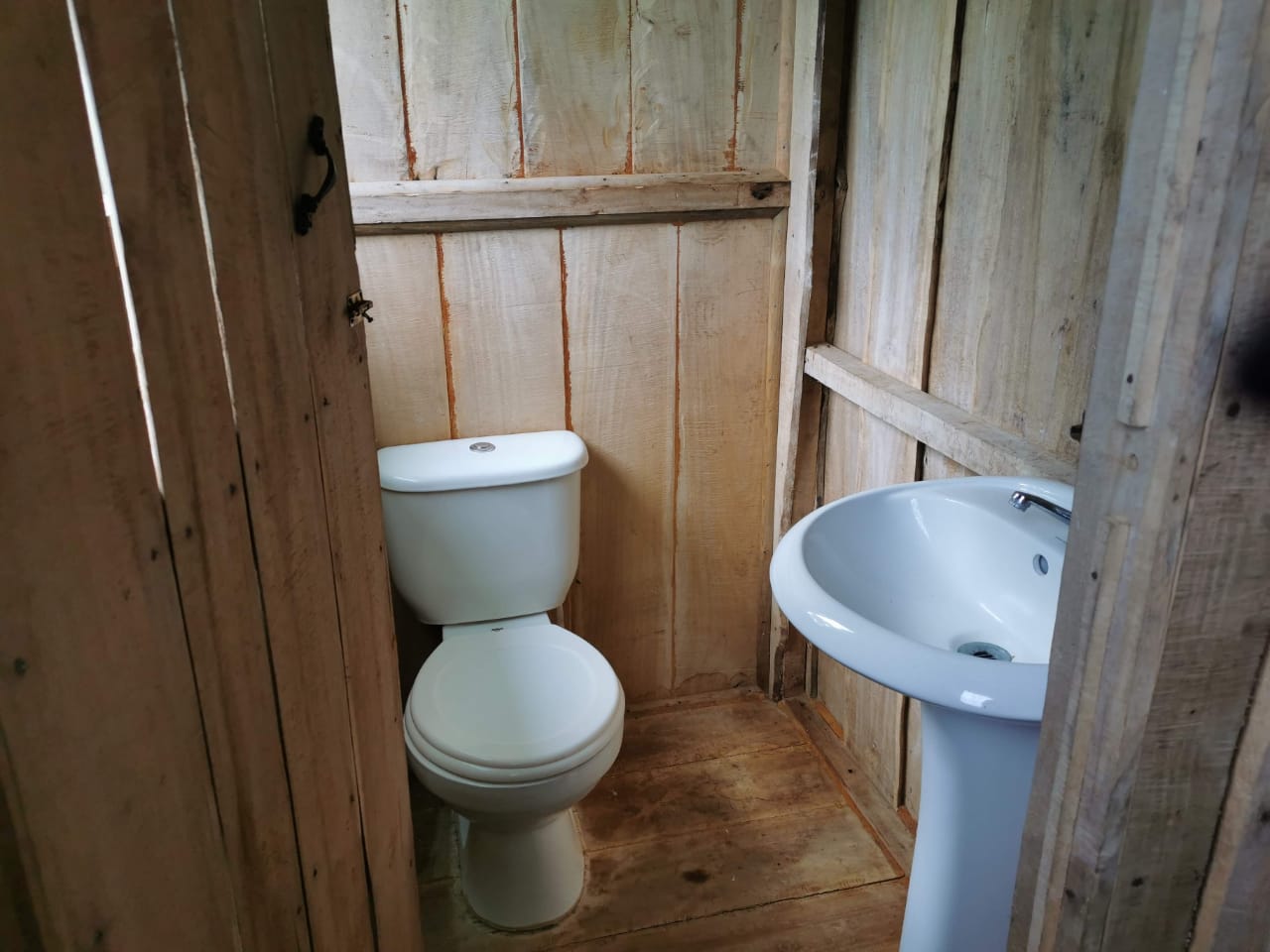 On the day of arrival meals are not included and, depending on arrival timing, volunteers can choose to eat with the host family ($10) or eat out nearby. Breakfast is provided before transfer to the bus station for the trip to Matapalo.
Onsite in Matapalo breakfast, lunch and dinner are provided daily and are included in the program fee. Volunteers are often expected to help with cooking and cleaning up (using a roster-based system), so everyone contributes at meal times – bringing a wonderful 'family' feel to this project. Nice!  
That's just
USD 67

per day* for:
*In addition to the program fees listed above a Registration Fee is payable to secure your place. The registration fee is USD 299 for those volunteering with Love Volunteers for the first time or USD 149 for any subsequent volunteer placements. The registration fee includes: lifetime LV Alumni Membership, fundraising support & advice, dedicated pre-departure support, certificate of completion (on request), and exclusive access to the LV Trip Planner.
Some things are not included in the program fees listed above, such as flights, visas, vaccinations, travel insurance, additional foods and snacks, spending money, local transport, in-country trips and excursions, return airport transfer (unless mentioned above).
Please note that prices are subject to change without notice. Please ensure you have read the Love Volunteers Terms and Conditions & Refund Policy.