If you love 'the beautiful game' and want to give back to those less fortunate, this volunteer program in Ghana will prove to be the winner! The aim of this important program is to support local youth and keep their energies focused on positive team sport and physical activity. Based in Senya-Beraku, on the coastline of Ghana, the program also helps to spot and groom talented soccer players/footballers and encourages at-risk youth to stay in sports and in school. Ghana faces many health and social issues, with marginalized youth needing positive role models and support programs to help them reach their goals. This program helps to keep local youth engaged in a worthwhile pursuit. Keeping youth busy in physical activity and sport has proven to play an essential role in teens development and helps them to thrive. Volunteers on this program will be supporting these young people into a healthier and happier future!
Goals of this Project:
Improve the future prospects of children and youth in Ghana

Alleviate potential health and social issues by engaging children and youth in sport today, and developing a life-long love of sport and physical activity

Provide free soccer/football training and help youth to achieve their sporting goals

Establish an understanding between different cultures
Volunteers on this fun program will be working directly with teen boys and supporting them into a brighter future. The program consists of teams of under 13, 15, and 17 years boys' soccer teams that participate in the district soccer league. Volunteers lead the training sessions, coach the teams during games and organize friendly games. They may also donate soccer equipment to boys who live in poverty and who will truly appreciate it. Volunteers on this program do much more than simply teach sport – they're imparting on youth the skills and love of a game, helping students play sports alongside their friends, to meet new people with similar interests and to engage in positive social activity outside of school hours. Students will also benefit from a greater cultural understanding from working alongside international volunteers. This is a hands-on project with volunteers working directly with youth. This promises to be a wonderful experience for volunteers to learn about the real Ghana, spending time with its people and learning about its rich culture.
Volunteers contribute in many ways and can expect to undertake the following tasks:
Support the football program

Teach students the skills to participate and improve at football

Lead and organize training, games and activities
Love Volunteers welcomes all those 18 years and over who wish to help create a brighter future for children through the power of sports. This project is best suited to those who are either pursuing a career in the field of physical education, those who wish to explore an interest in this field, or those who simply wish to share the joy of sports with the next generation. As such, the project is open to all and does not require participants to have specific education, qualifications or experience, as you will be shown everything you need to know by one of local project leaders. Applicants must have a genuine willingness to help, be fit and active, show drive and initiative, and bring a positive 'can-do' attitude. If this sounds like you, we want you on the team!
Additionally, volunteers applying to join this program will be required to supply to following documentation:
Emergency contact
Police check
Programs in Ghana are based in the small coastal town of Senya Beraku, 2 ½ hours drive west of the capital city, Accra. Situated on the Gulf of Guinea in the tropical Atlantic Ocean volunteers here have access to beaches, waterfalls, forest walks and historic forts and castles.  
Ghana is Africa at its best!  Friendly and welcoming people, easy transport options and natural and historic attractions make this destination a pleasure to spend time in. Volunteers in Senya Beraku have the chance to soak up the rich culture and and hospitality of Ghana!
Among the highlights of Accra are the National Museum, with its display of exhibits that reflect the heritage of Ghana, the National Theater, the Center of National Culture, Independence Square and the fishing port at James Town. The beaches of the Atlantic coast are popular with visitors and Ghanaians alike. This is a truly wonderful place to experience the real Africa!
This project is available year-round and programs start every SUNDAY. Volunteers can choose to participate for periods ranging from 1 week to 12 weeks. Longer stays can be arranged directly with the local team, but will be subject to availability and individual visa conditions.
Spaces on this project are limited and therefore subject to availability. Early booking is recommended.
For current available start dates please check the calendar on the right.
Upon your arrival in Ghana you will collected at the airport (Kotoka Int. Airport) by a representative of the local team and taken to your host family accommodation. Here you will be welcomed and settled into your new surroundings. 
Volunteers will have a full arrival orientation given by a member of the local team the next day after arrival.

They will fill you in on local and regional customs, traveling, rules and recommendations, and of course, what to expect from your volunteering experience. This is a great opportunity to get to know your hosts, meet your fellow volunteers, and ask any last questions you may have. You will then be taken to your projects site where you will be introduced to the onsite project team and settled into your project work. Easy!
Project Arrival Day: SUNDAY
Project Departure Day: SATURDAY
Arrival/Departure Airport: Kotoka International Airport, Accra, Ghana (CODE: ACC)
Accommodation & Meals
Volunteer House / Meals Included
Volunteers on this program are accommodated within a modest 3-bedroom volunteer house which is located in a safe and convenient area of Senya-Beraku - a one-hour drive south from Ghana's bustling capital, Accra. Volunteers are provided with a basic but comfortable shared bedroom and shared bathroom, separated by gender. Linen is provided for volunteers but WiFi is not currently available at the house (there is an internet cafe close by but most volunteers simply purchase a local sim card for their smart phone in order to access the internet). As with most parts of Africa, laundry facilities are basic (hand-washing) but this can be done for guests by the onsite cleaner, for a small fee.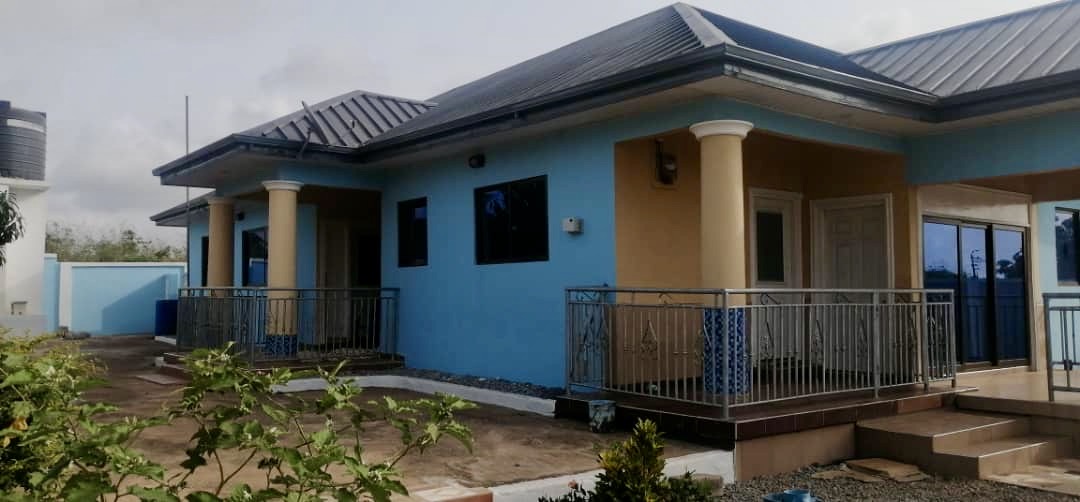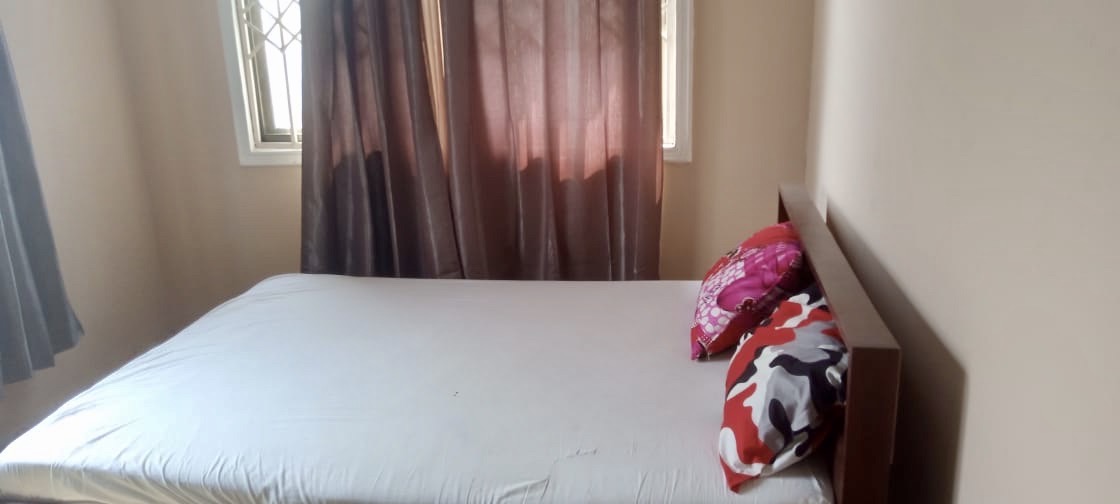 Volunteers are provided with breakfast, lunch and dinner at the Volunteer House daily. All meals are prepared by an in-house cook (house mama) and for those volunteers who wish to learn how to prepare some wonderful Ghanaian dishes, they are always welcome to join her in the kitchen or even in going to the market together to purchase food for the meals.
It is important to remember that the living conditions in Ghana are very different from home. Most homes have running water, but hot running water is still uncommon in some areas and bathing is performed using a bucket of water that has been heated (when necessary) from the kitchen kettle. There is a nearby beach resort where volunteers can utilize clean and modern western-style showers for a small fee, and it is common for volunteers to make this short trip once or twice a week. Although the accommodation is basic, this is part of the challenge and experience of volunteering in a developing country. With a little patience, and a flexible attitude, you will quickly get used to your new surroundings.
That's just
USD 47

per day* for:
*In addition to the program fees listed above a Registration Fee is payable to secure your place. The registration fee is USD 299 for those volunteering with Love Volunteers for the first time or USD 149 for any subsequent volunteer placements. The registration fee includes: lifetime LV Alumni Membership, fundraising support & advice, dedicated pre-departure support, certificate of completion (on request), and exclusive access to the LV Trip Planner.
Some things are not included in the program fees listed above, such as flights, visas, vaccinations, travel insurance, additional foods and snacks, spending money, local transport, in-country trips and excursions, return airport transfer (unless mentioned above).
Please note that prices are subject to change without notice. Please ensure you have read the Love Volunteers Terms and Conditions & Refund Policy.