This important program supports the goal of supplying essential medical treatment in Buenos Aires. Volunteers and interns who join this project are paired with a full-time doctor or nurse who they will shadow on daily rounds. Intern responsibilities vary according to their own qualifications, experience and/or comfort level but it is important to note that interns, even those who are fully qualified, are not permitted to practice in Argentina and will shadow and observe and be given minor tasks within their skill set.
While every aspect of the internship is carefully monitored by the supervising staff, this program offers valuable insight into healthcare provision in Argentina and facilitates a shared learning experience across international boundaries.  An essential opportunity for medical students.
Goals of this Project:
Support the provision of quality healthcare to the people of Buenos Aires
Offer a teaching and overseas medical experience for medical students and professionals
Gain vital exposure to healthcare systems in South America
Provide an opportunity for cross cultural exchange
This volunteer program provides an amazing experience for medical professionals who wish to gain international experience. This program provides a once-in-a-lifetime opportunity for medical students to monitor, observe and help where appropriate, gaining a great deal of experience and observation time. For experienced medical professionals the program offers the extremely rewarding opportunity of a shared learning experience across cultures. 
Depending on current needs, interns may be able to choose which department they work in and in most cases it's possible to spend supplemental time in a second department as well. These are just a few of the main healthcare departments in the hospitals: Pharmacology, Family Medicine, Community Medicine, Orthopedics, Emergency Room, Paediatrics (OPD/Ward), Nursing, Rehabilitation and Surgery. Depending upon the working schedule of the paired doctor and area of the hospital an intern is placed, the times and days of work may fluctuate. As with all medical placements, patience and flexibility with intern schedules is greatly appreciated.
Volunteers contribute in a number of ways on the program and can expect to undertake the following tasks:
Intern in a renown public hospital and observe the providsion of medical assistance to those who need it most
Network with local medical and local project staff
Support the supply of medical services to the people of Buenos Aires
Help with medical care as appropriate to the volunteer's skills and training

EMERGENCY DEPARTMENT OPTION (US$100):
For those Volunteers/Interns who wish to gain valuable insight into Emergency Care we can arrange for you to spend one shift per week (Saturdays) at the Hospital Tornu - which operates one of Buenos Aries busiest Emergency Departments. Here you will shadow an emergency care specialist as they carry out their demanding work load. This is a fast-paced and challenging environment - a not-to-be-missed experience for those who aspire to work in Emergency Care!
Requirements
18yo+ / Qualification / Experience
This program offers an amazing opportunity for suitable applicants who are 18 years and over to work alongside qualified medical professionals and gain first-hand insight into the healthcare system of Argentina. It is open to those with experience and/or education in the field of medicine, as well as med-school and pre-med students. Volunteers on this project will need at least an intermediate understanding of Spanish in order to communicate effectively with patients and staff. Naturally, all applicants must also have a genuine willingness to help, show drive and initiative, and bring a positive 'can-do' attitude. If this sounds like you, we want you on the team!
Additionally, volunteers applying to join this program will be required to supply to following documentation:
Emergency contact
Police check
References
Resume
Medical Interns on this program will have the wonderful opportunity to stay in vibrant Buenos Aires, meet with amazing people and experience the exciting Latin American culture, while having the opportunity to explore this wonderful city. Known as the 'Paris of South America', Buenos Aires is filled with amazing architecture, fun nightlife and many cultural activities. Volunteers without two left feet can learn the tango – the traditional dance this country is famous for! This program offers many amazing volunteering and travel experiences for the international traveler.
This project is available year-round and programs start every SUNDAY. Volunteers can choose to participate for periods ranging from 1 week to 12 weeks. Longer stays can be arranged directly with the local team, but will be subject to availability and individual visa conditions.
Spaces on this project are limited and therefore subject to availability. Early booking is recommended.
For current available start dates please check the calendar on the right.
Upon your arrival in Buenos Aires, you will be collected at the airport and delivered to your accommodation. Here you will receive an orientation to help you settle in, find out about your volunteering placement, the local surroundings and meet your fellow volunteers. A representative from the local team will fill you in on local and regional customs, traveling, rules and recommendations, and of course, what to expect from your volunteering experience. They will also provide you with your Welcome Pack, which contains a local sim phone card, local maps and a transport guide. This is a great opportunity to get to know your hosts, meet your fellow volunteers, and ask any last questions you may have.
Program Arrival Day: SUNDAY
Program Departure Day: SATURDAY
Arrival/Departure Airport: Ministro Pistarini International Airport (aka Ezeiza Airport), Buenos Aires, Argentina (Code: EZE)
Accommodation & Meals
Guest House / Self Catered
Volunteers in Buenos Aires are accommodated in private rooms, either with trusted host families or in our student residences. 

Homestays are carefully vetted and provide a comfortable and supportive base in safe residential neighbourhoods like Recoleta, Barrio Norte, Palermo, Belgrano and Puerto Madero. All homes are close to public transport and amenities. Staying with a local host provides a unique insight into Argentine culture and is the perfect home away from home in Buenos Aires!
Volunteers have their own room with desk, fan and wifi. Bathrooms are normally shared with housemates and are western style with hot water showers. All bedding is provided so volunteers need only bring personal toiletries. Laundromat services are available locally.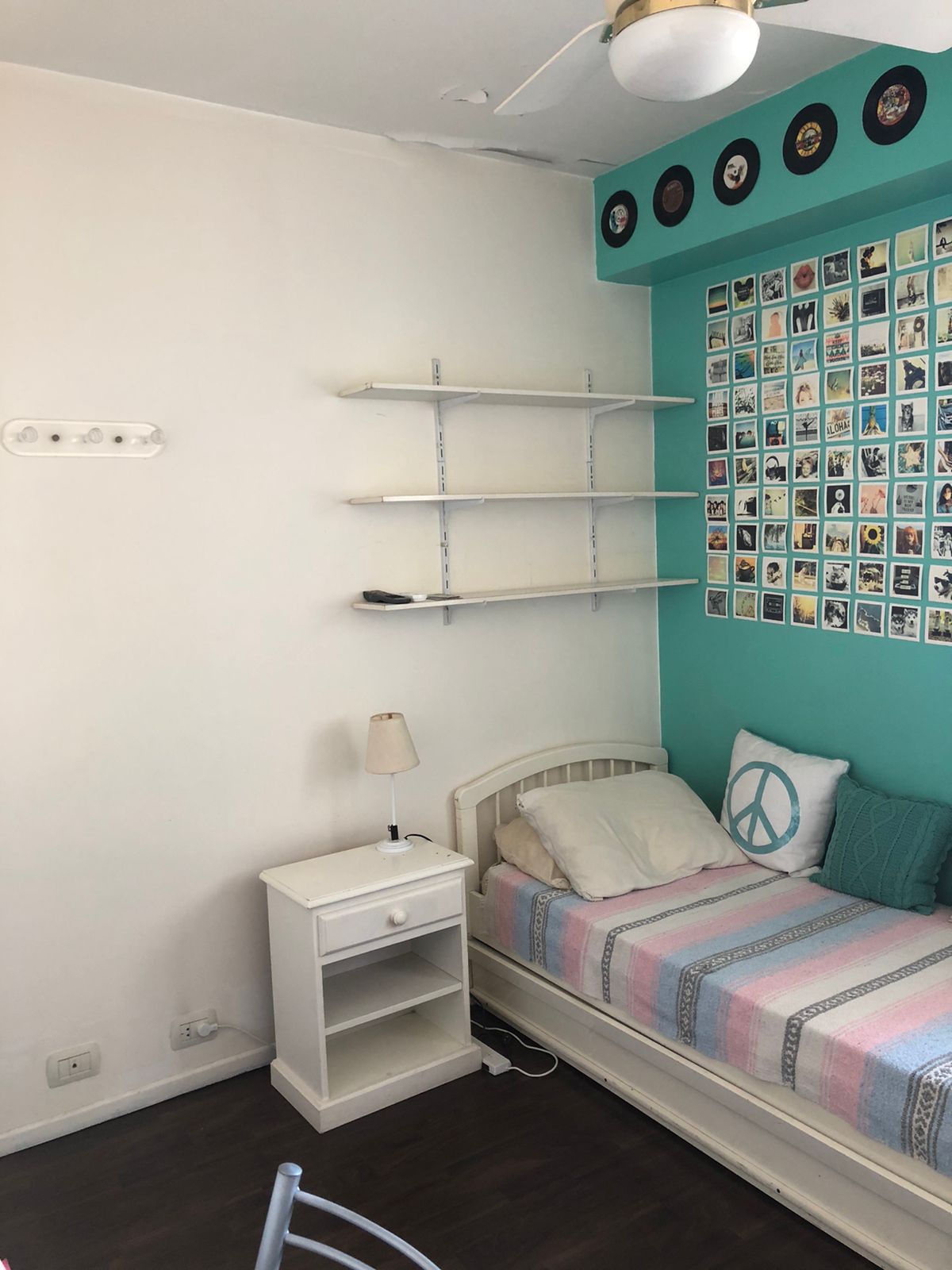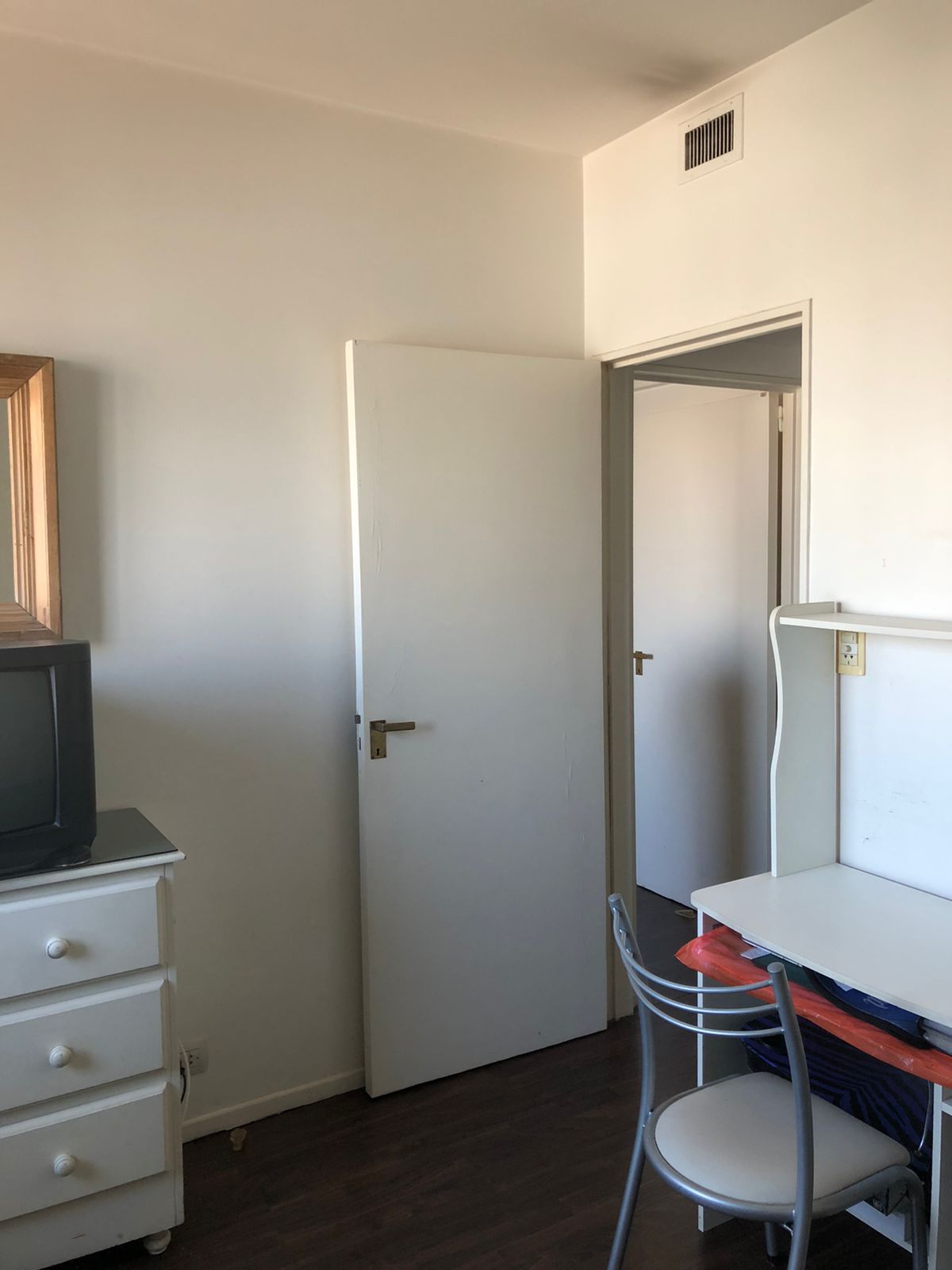 (Photos are indicative only as each home differs).
Volunteers can make use of the host family kitchen by arrangement or half-board (breakfast and dinner) can be included for $30 per day. 

The Student Residence is located in Recoleta, a welcoming and vibrant neighbourhood in central Buenos Aires, near the University of Buenos Aires's medical school. Recoleta has no shortage of supermarkets, shops, cafes and restaurants. Numerous public transport options are within walking distance, making the whole city easily accessible!  Free wifi, communal kitchen and living areas and a roof-top terrace and deck for relaxing and socialising make this the perfect base!
Shared bathrooms are western style with hot showers. Bedding is provided so volunteers need only bring towels and personal toiletries.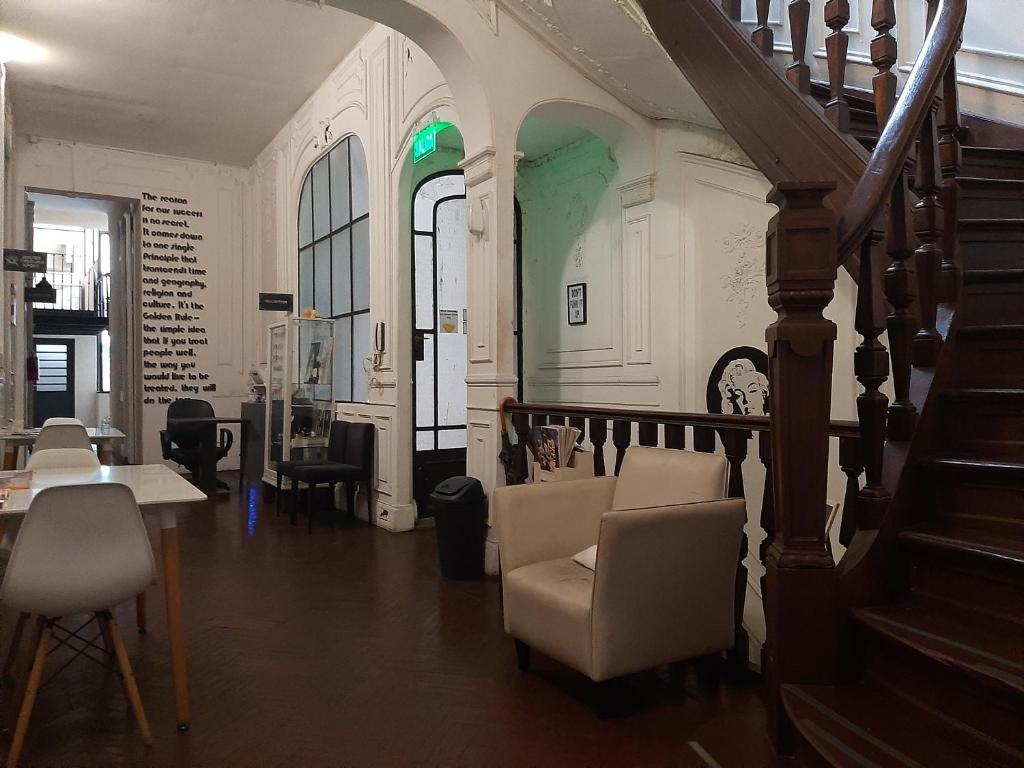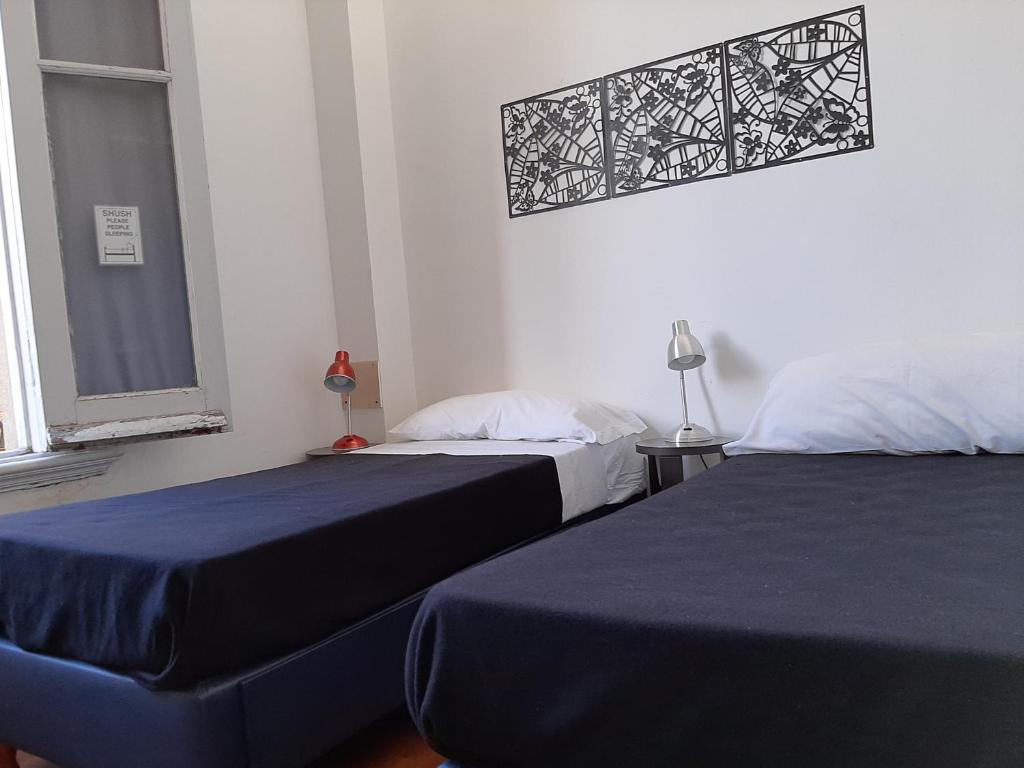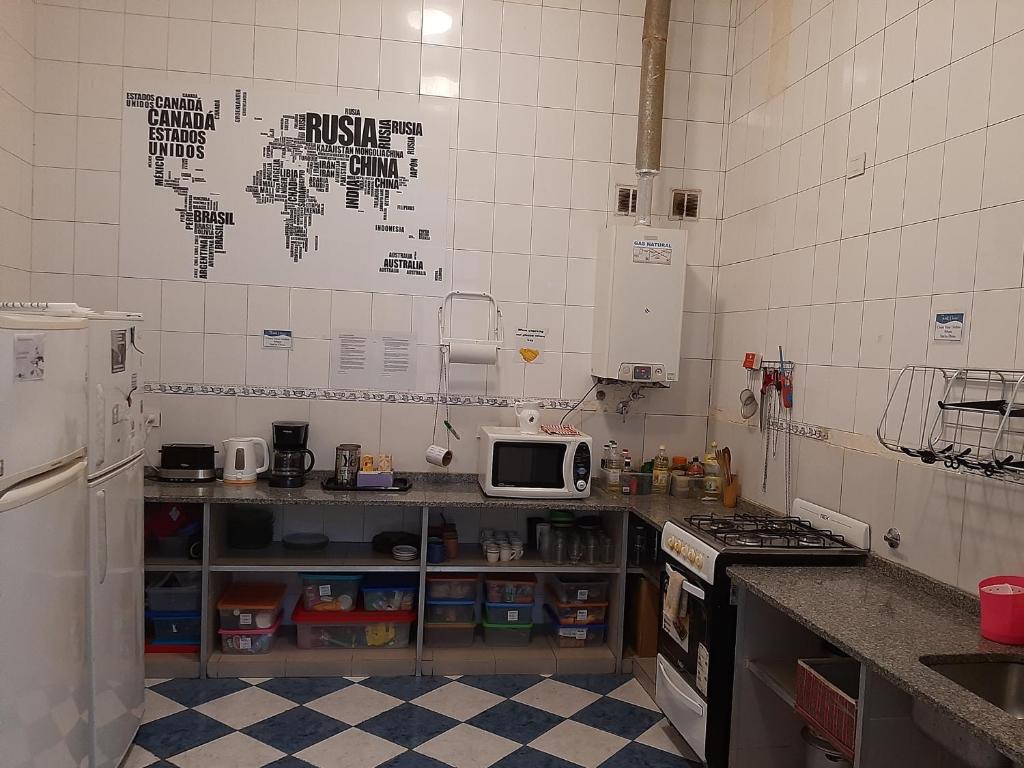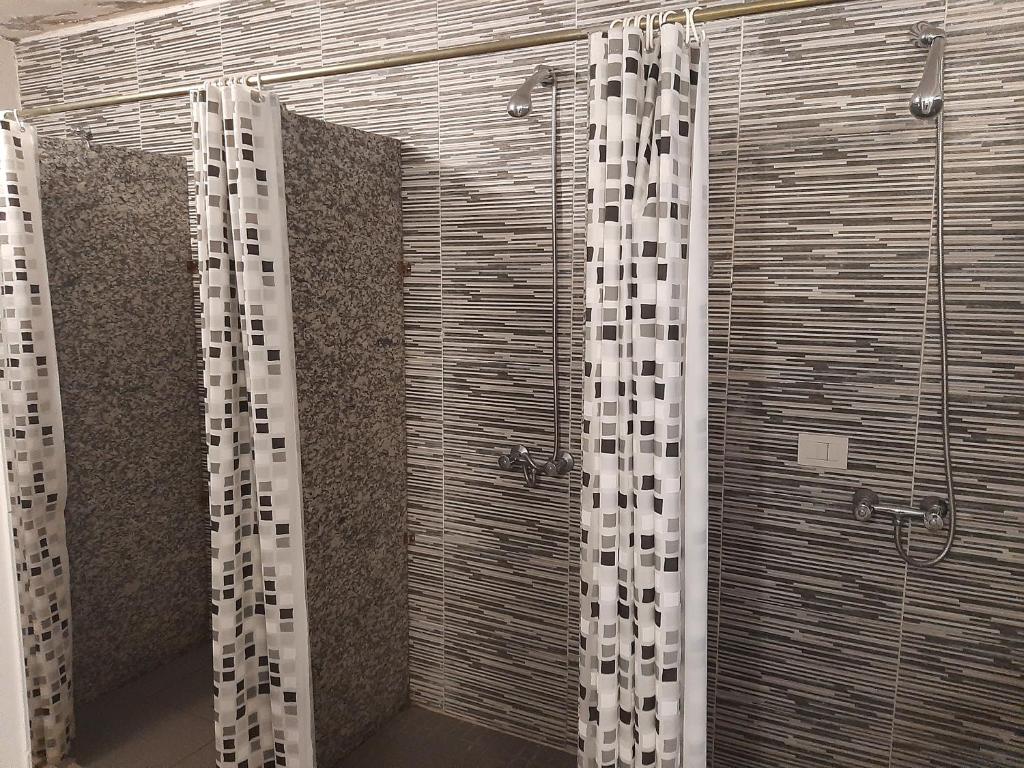 Volunteers can purchase ingredients and prepare meals and/or take the opportunity to go out and experience the amazing culture and cuisine that Buenos Aires has to offer. Simply get a few of your fellow volunteers together and head out to one of the hundreds of local restaurants, bars, cafes or Churrascaria's (Argentina's famous BBQ joints – YUM!).
Additional nights are US$15 p/n.  
Arranging your own accommodation?
No problem!  Those wishing to arrange their own accommodations are welcome to do so. The program fee is reduced accordingly to a fixed price of US$715 for any duration.
That's just
USD 104

per day* for:
*In addition to the program fees listed above a Registration Fee is payable to secure your place. The registration fee is USD 299 for those volunteering with Love Volunteers for the first time or USD 149 for any subsequent volunteer placements. The registration fee includes: lifetime LV Alumni Membership, fundraising support & advice, dedicated pre-departure support, certificate of completion (on request), and exclusive access to the LV Trip Planner.
Some things are not included in the program fees listed above, such as flights, visas, vaccinations, travel insurance, additional foods and snacks, spending money, local transport, in-country trips and excursions, return airport transfer (unless mentioned above).
Please note that prices are subject to change without notice. Please ensure you have read the Love Volunteers Terms and Conditions & Refund Policy.
Want to learn Spanish?
Why not use this opportunity to improve your knowledge of Spanish and really get immersed in the local culture during your volunteering placement? We can offer both full time and part time Spanish classes at very competitive rates for you, so simply let us know if you are interested!
Intensive Spanish course: 20 hours a week (taken full-time, before or after volunteering)
1 week: USD 192
2 weeks: USD 370
3 weeks: USD 549
4 weeks: USD 723
8 weeks: USD 1411
*An accommodation supplement of US$130 per week is also required when undertaking full-time Spanish classes. This is instead of the listed program fee.
Regular Spanish course: 9 hours a week (taken in conjunction with volunteer work)
2 weeks: USD 175
3 weeks: USD 255
4 weeks: USD 347
8 weeks: USD 629
Fees for Spanish Classes must be paid directly to your volunteer coordinator on arrival in Argentina.