Mediterranean Dive Program
Volunteer in Spain on this incredible dive program focused on conserving the unique marine environment in the fabulous city of Barcelona!
Famed for its crystal clear aquamarine waters and expansive white sand beaches the Mediterranean Sea is a treasure to be protected for future generations. Volunteers on this underwater conservation program complete their Open Water Dive or Advanced Open Water Dive training through an authorised provider in Spain's cultured city of Barcelona. Once qualified, participants undertake ocean dives to contribute to the global movement towards cleaner, safer oceans, healthy marine ecosystems and litter free coastlines.   
This program is perfect for those with a passion for marine conservation and the desire to learn to dive or build on existing dive skills.  
Goals of this Project:
Protect the unrivalled Mediterranean Sea
Restore the natural state of the marine ecosystem
Gather information on marine pollutants 
Observe and record fish species and numbers
Enable inter-cultural exchange and develop an understanding of the Mediterranean Sea ecosystem 
Volunteers begin this exciting program by completing their dive certification before using their new-found skills off the coast of the fabulous city of Barcelona!
Dives take place in the open ocean, near the coast, where rubbish is often discarded by fishermen. Connections with local fishermen are fostered with the aim of educating about the harmful effects of polluting the marine environment. Volunteers will also assist with beach and marina clean-ups and take part in small group tutorials on the ecosystem, provided by local instructors.
Volunteers on this project are part of a worldwide movement of passionate people dealing with the global challenge of litter and the impact human development is having on the marine environment. All efforts on the project work towards the vision of healthier oceans, thriving ecosystems and a clean coastline.
Volunteers can expect to undertake the following:
Complete a certified scuba diving course
Assist in cleaning and preserving mediterranean waters
Record information on items collected
Observe and identify fish species
Learn about the marine ecosystem 
Build connections and share experiences between local and international volunteers.
Love Volunteers welcomes all those 18 years and over who wish to give their time and energy to help protect the natural environment of Spain's Mediterranean Coast. This 'hands-on' project is best suited to those who are either pursuing a career in conservation/environmental studies, or who simply wish to explore an interest in this field.
It is a dive course requirement that participants can swim 200 metres or snorkel 300 metres and tread water/float for 10 minutes.  All participants must provide a 'fit to dive' certification from their doctor.
Beyond this the project is open to all and does not require participants to have specific education, qualifications or experience, as you will be shown everything you need to know by your local project leader. Importantly though, all applicants must first and foremost have a genuine willingness to help, show drive and initiative, and bring a positive 'can-do' attitude. If this sounds like you, we want you on the team!  
Additionally, volunteers applying to join this program will be required to supply to following documentation:
Emergency contact
Medical Qualification
Vaccination Certificate
Barcelona, on Spain's Mediterranean coastline, is an absolute bucket-list destination for any traveller!
Known as the 'Jewel of the Mediterranean' Barcelona is an architecture and art mecca with an impressive array of ancient ruins, towering temples and soaring cathedrals, offset by the more modern and whimsical sculptural masterpieces of Gaudí's era. Famous Spanish artists include Pablo Picasso and Joan Miró and their work is on display in dedicated museums.  
For those who prefer the more natural aesthetic, Barcelona's beaches and the warm, clear waters of the Mediterranean await! Or take time to enjoy the cool, forested hills of Serra de Collserola behind the city, perfect for hiking and views over the city and sea.
Catalonian cuisine is amongst the best in the world and rich reward for a long day volunteering or sightseeing. For night owls Barcelona's nightlife is as vibrant as its inhabitants!
Whether appreciating the architecture and art scene, soaking up the rays beachside, delighting in the cuisine at a Tapas bar or hiking the surrounding hills, this city is a balm for the soul! 
This project has arrivals on SUNDAYS. Volunteers can choose to participate for periods ranging from 1 week to 4 weeks. 
Spaces on this project are limited and therefore subject to availability. Early booking is recommended.
For current available start dates please check the calendar on the right.
Arrival & Orientation
Breakfast / Lunch , Airport Pickup Included
The local team meet volunteers on arrival into Barcelona and transport is provided to the hostel to settle in.
On Monday a comprehensive orientation session takes place to cover Spanish culture and customs, language basics, safety guidelines and practical information as well as an overview of the programs and volunteer experience.  A 2-hour responsible guided city tour is also included - perfect for getting to know Barcelona and meeting fellow volunteers and local staff. 
Arrival Day: SUNDAY 
Departure Day: SATURDAY 
Arrival Airport: 

Josep Tarradellas Barcelona-El Prat International Airport (code BCN) 
Accommodation & Meals
Public Hostel / Meals Included
Volunteers on this project are accommodated in a modern and spacious hostel in Barcelona. Located in the safe local neighborhood of Les Corts, the hostel is close to public transport, shops and entertainment.  A fantastic base for soaking up the Barcelona atmosphere! 
Rooms are dormitory style and split by gender.  Each room has ensuite bathroom facilities. The hostel is well equipped for a comfortable and enjoyable stay including free Wi-fi, large kitchen, lockable storage and an airy terrace for relaxing with fellow guests after a long day volunteering or exploring!
Linen is included and towels available for a small fee. Laundry facilities are provided (a small fee applies).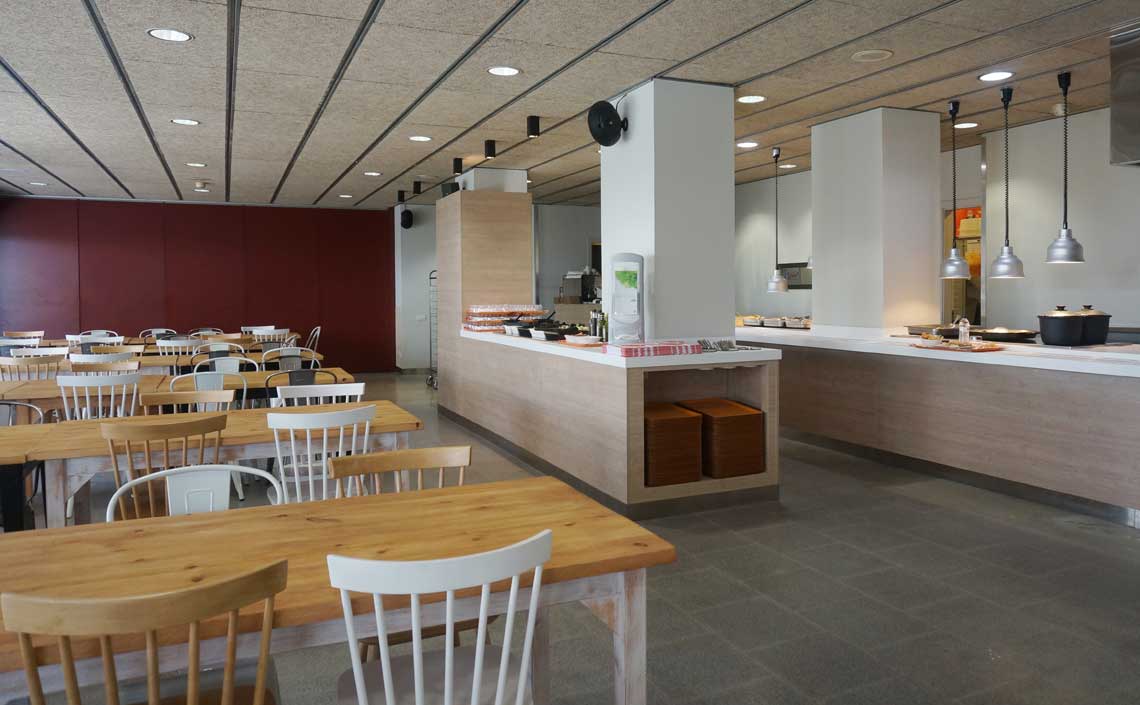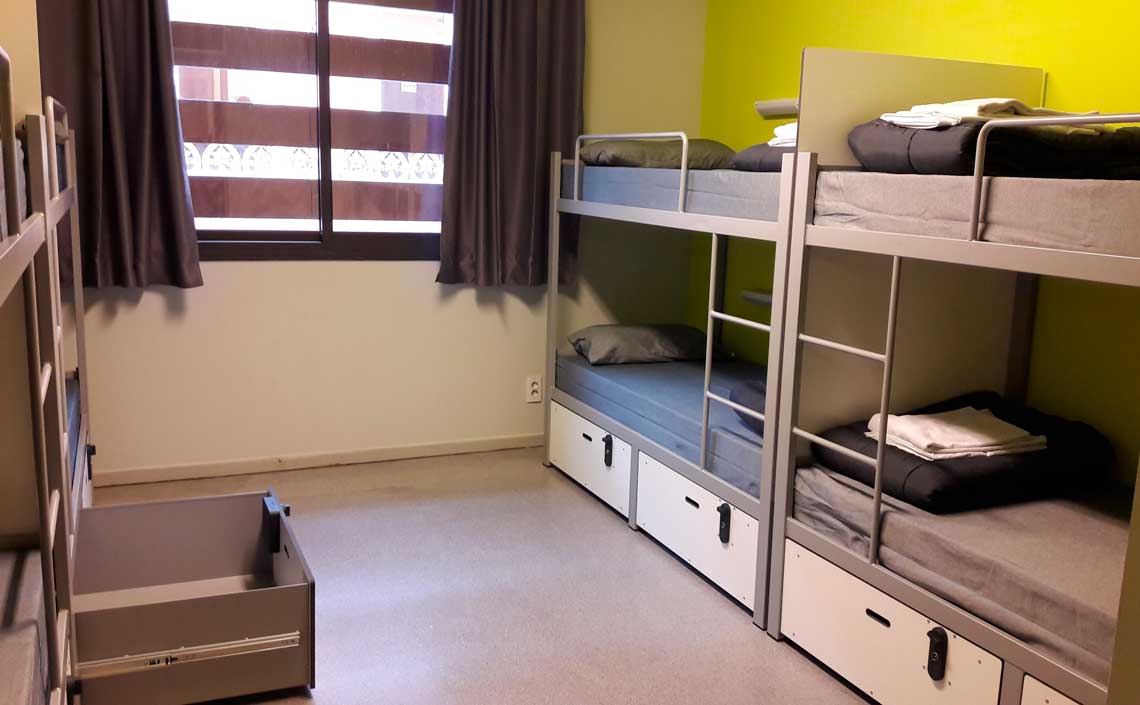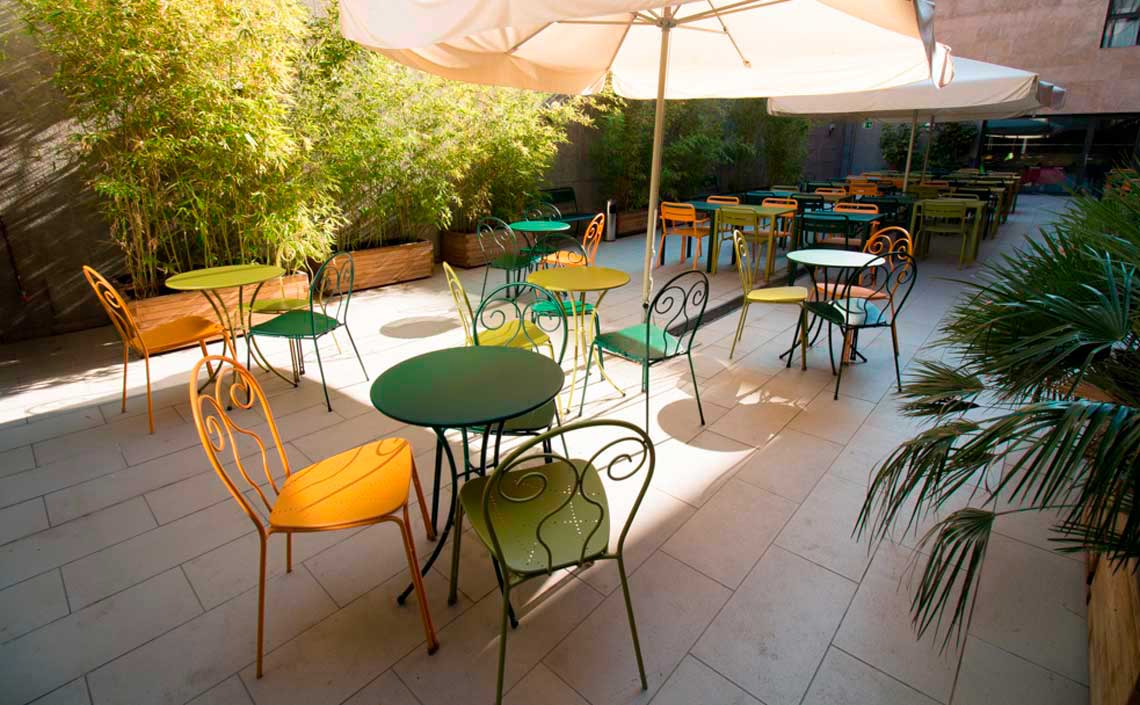 Breakfast and lunch are provided daily and included in the fee.  Dinner is a wonderful opportunity to explore the city and experience the delights of Barcelona tapas!
Prefer a private room?  No problem!
Single room upgrade $370 per person per week
Double room upgrade $240 per person per week
That's just
USD 183

per day* for:
*In addition to the program fees listed above a Registration Fee is payable to secure your place. The registration fee is USD 299 for those volunteering with Love Volunteers for the first time or USD 149 for any subsequent volunteer placements. The registration fee includes: lifetime LV Alumni Membership, fundraising support & advice, dedicated pre-departure support, certificate of completion (on request), and exclusive access to the LV Trip Planner.
Some things are not included in the program fees listed above, such as flights, visas, vaccinations, travel insurance, additional foods and snacks, spending money, local transport, in-country trips and excursions, return airport transfer (unless mentioned above).
Please note that prices are subject to change without notice. Please ensure you have read the Love Volunteers Terms and Conditions & Refund Policy.
Included: All diving equipment necessary, SSI diving classes and instructors.